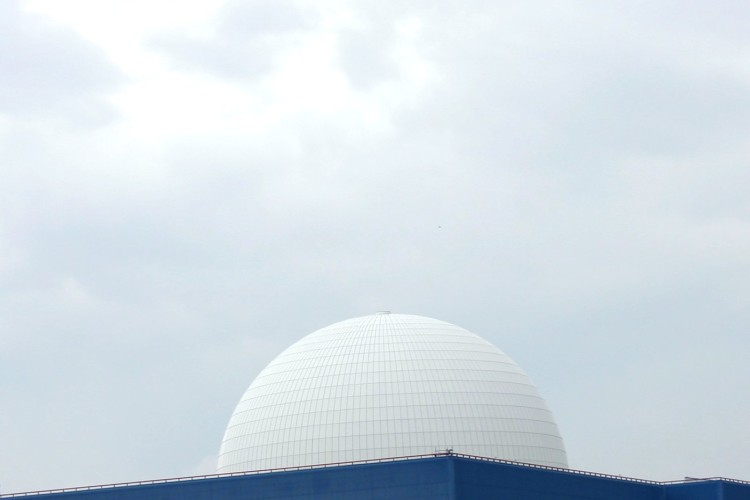 The Prime Minister's speech on infrastructure in March 2012 stated that it is a key priority that new UK nuclear power stations are constructed on time.
Developers of the UK's new generation of nuclear reactors understand this requirement and they also appreciate that concrete supply is a major element of the construction critical path. Nuclear new build projects in other countries show that a failure to deliver a continuous supply of high performance, high-quality concrete in the significant volumes required will have implications for the cost and timings of new build programmes.
Nuclear structures are different to any other buildings. Many of these concrete structures are required to undertake a shielding and secondary containment role in addition to structural performance. Much of this concrete will become inaccessible and will never be replaced once the plant becomes operational. The material must therefore be able to perform for the whole lifecycle of the station (up to 60 years) and the quality of the concrete must be assured.
The importance of managing the risks associated with concrete supply means that nuclear projects require consistent product quality with zero defects.
Risks of supply
Suppliers will only realise this vision by mitigating the risks of concrete supply. With conventional concrete construction, there is typically an emphasis on suppliers assessing the quality of concrete following placement of the material. In the nuclear environment, it is crucial that this emphasis moves to pre-placement quality of design and specification in order to mitigate the risk of material defects.
"In order to reduce the chances of defects in concrete, providers will need to supply a specific nuclear project with a dedicated source of consistent, high-quality aggregates," Geoff Fawkes, Tarmac's national business development manager.
"What this will mean in practice will be the provision of product and constituent material traceability at every stage of the lifecycle - from reviewing the geological data at the quarry to blasting, crushing, screening and washing of the aggregates through to hauling the material to site, and being able to trace each stage of the process. Key to this approach will be tight auditing and stringent controls over selected raw materials and production.
"For some elements of the nuclear power station, concrete mix designs will need to ensure that the material possesses the fluidity to be pumped over long distances and for long periods of time. For example, the construction of the raft for the nuclear reactor foundation is likely to require a concrete 'peak pour' on a nuclear project which could require a continuous supply of concrete for over 50 hours. For these large pours, arrangements will need to be put in place for the monitoring and control of temperature and differentials."


Dense concrete
The reactor building will clearly need a high-strength and dense concrete that can deliver the structural resilience required to contain and protect the reactor. This concrete will need an appropriate cement content to keep the temperature of the material low. The material will need to be produced without siliceous aggregate to prevent an alkali silica reaction which can cause cracking and structural damage.
Delivering security of supply in high volumes is a major consideration requiring long-term logistical planning across a provider's estates, technical and operations teams.
Fawkes continues: "The locations of the UK's new reactors have challenging transport access requirements and with a need to reduce carbon emissions during transportation, concrete providers need to carefully manage their quarry development plans so that they can provide aggregates as close to the project as possible."
Fawkes believes that integrated supply chain working on nuclear projects will also be key to new build success and all project partners have a role to play.
"Nuclear new build projects in other countries have sometimes led to costly overruns and one factor that has been cited has been insufficient integration between clients, tier one contractors and suppliers," he says.
As a critical construction partner, we appreciate that we have a major responsibility to understand the nuclear environment and its key drivers – from its high security requirements to its rigorous safety culture. Equally, clients and tier one contractors must engage concrete suppliers as early as possible and recognise the time that is required to plan the delivery of high volumes of specialist concrete."
With concrete acknowledged as a major part of the nuclear build programme, planning for a high-quality, secure supply for a new generation of nuclear power stations is now vital.
Got a story? Email news@theconstructionindex.co.uk