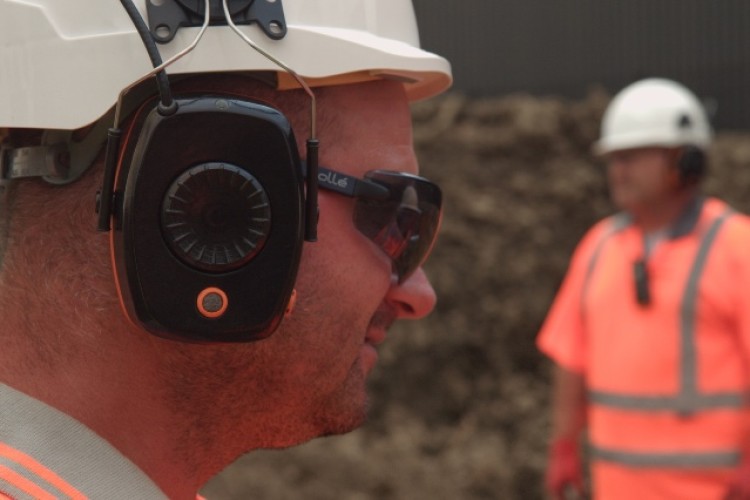 Eave Work Bluetooth Ear Defenders are designed to adapt to their surroundings, separating speech from background noise.
The ear defenders have beam-forming microphones, combined with advanced audio algorithms. The headsets also integrate wirelessly into existing communications networks, allowing the pairing of smartphones or walkie-talkies for conversations in a noisy environment.
"We have developed this technology over the last year and have been testing it in heavy industries where hearing loss could be an issue," said Eave CEO and founder David Greenberg. "I come from a medical device background, having worked with hearing aids as a clinical audiologist. Loss of hearing is caused by getting old or exposure to loud noise. The latter is 100% preventable which is why we developed the Eave Work Bluetooth Ear Defenders."
He added: "Our defenders enhance soft sounds, such as voice, while protecting against high intensity noise. It's important, however, to make sure that there is still an appropriate level of background noise to ensure that operatives remain safe. Over protection from noise can be a health and safety risk too."

BAM Nuttall head of innovation Colin Evison said: "We are always interested in innovative construction solutions and have been trialling the Eave Work Bluetooth Ear Defenders on one of our large London sites recently.
"Following the pilot, the feedback so far has been very positive. The ear protectors cut down on loud background noise, while enhancing voice, allowing for easy communication without nullifying important audible safety signals such as alarms or sirens for example."
As well as protecting hearing and facilitating clear communications the ear defenders also record noise data which can be accessed online. When paired with bluetooth beacons, a sound map can be produced, highlighting the levels of noise across the site at different times of the day.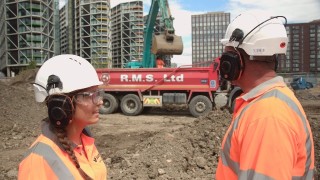 Got a story? Email news@theconstructionindex.co.uk