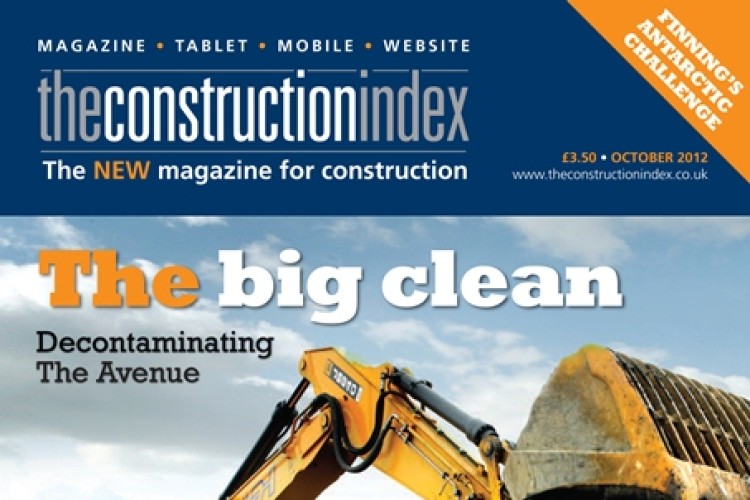 Subscribers can expect their physical copies landing on their doormats any time now, together with the National Federation of Demolition Contractors (NFDC) 2012 Yearbook, exclusive to The Construction Index.
Those who prefer their magazines digital, complete with dynamic content and moving images can see it at http://epublishing.theconstructionindex.co.uk/magazine/october2012/
Feature articles include a major report on The Avenue land decontamination project in Chesterfield and a site report from the New South Glasgow Hospital project. There are also articles on recycling, drainage, piling and groundworks, crusher buckets, gantry cranes, and health & safety. And just to add to the variety, we report on modifications being made to Caterpillar tractors to prepare them for an Antarctic adventure, and talk to one of the men who will have to drive and maintain them.
Back issues of the magazine, and the NFDC 2012 Year Book, can be accessed online at http://www.theconstructionindex.co.uk/magazine/backissues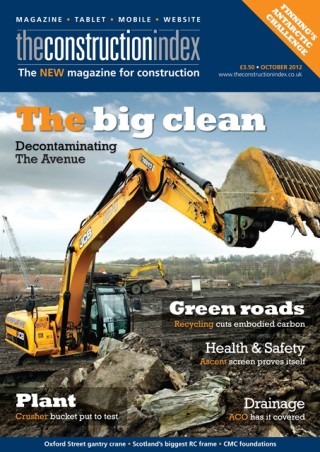 Got a story? Email news@theconstructionindex.co.uk