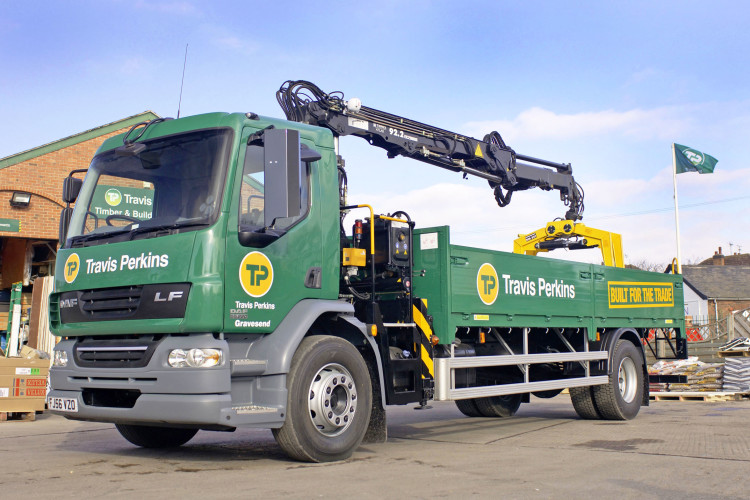 With the new centralised routing and scheduling software, Travis Perkins is improving operational efficiency and customer service while increasing transport productivity.
The Travis Perkins Group selected the Paragon route planning solution to solve its need for a system to make its branch customer delivery routes for its Travis Perkins merchanting business more efficient but without requiring specialist planning knowledge and skills or manual intervention by its branch staff.
The new software allows Travis Perkins branches to add additional order information to tickets within the in-house POS system. This information is used to generate a delivery plan for the day. The company believes that the new streamlined procedure is eliminating manual planning and improving efficiency.

The software runs in the background on a central server with each branch benefiting from its automatic routing and scheduling features. The system can plan the delivery routes for all branches, which enables vehicles to be used as shared resources within regions. This has resulted in the more efficient use of Travis Perkins' 1,800 strong vehicle fleet, which includes a range of vehicle types such as crane equipped trucks, Moffet mounted vehicles, 7.5T curtain-siders and a van fleet.
Richard Horton, Transport Development and Planning Manager for the Travis Perkins Group said: "We are really pleased with the cost and efficiency improvements that using the Paragon software are opening up to us. We are forecasting significant transport fuel cost savings in the regions we have set up so far. It is not an easy process to manually plan deliveries to customers' addresses as there are so many variables to consider, particularly when dealing with building materials. As the software calculates and generates the optimum daily delivery plan automatically, and allows local branch teams to make any minor adjustments based on local knowledge, we can focus our attention more on developing our customer service."
Got a story? Email news@theconstructionindex.co.uk