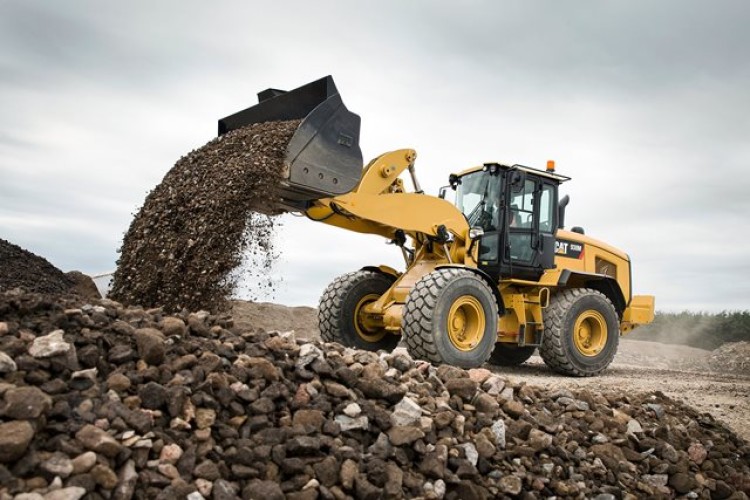 New touchscreen displays on Cat small wheeled loader models have the Caterpillar Payload Management system available. The management system's tip-off capability tells the operator that there is sufficient weight in the bucket before leaving the pile that is being shovelled, increasing machine productivity.
This is one of a series of recent engineering enhancements to the Stage IV Cat M Series small wheeled loaders (SWL) – 926M, 930M and 938M, as well as the K Series models (924K, 930K, 938K).
By giving the operator the ability to place the proper amount of material in the mixer, hopper or truck the first time, every time, it reduces the number of cycles and maximises profit potential, Caterpillar says.
The operator sets the target loading weight and monitors the cumulative amount of material loaded into a truck or hopper, which helps to prevent overloading. Additionally, the available system printer gives the operator the ability to print up to three copies of a recorded weight ticket. Since Caterpillar Payload Management is fully integrated into the machine, the site manager can track information like the amount of material moved and number of trucks loaded with the use of the VisionLink system.
Cat M Series SWL product specifications
926M

930M

938M

Engine

Cat C7.1 ACERT

Cat C7.1 ACERT

Cat C7.1 ACERT

Net Power – Standard (ISO 9249)

142 hp (106 kW)

156 hp (116 kW)

169 hp (126 kW)

Operating weight

28,770 lb.
(13,050 kg)

30,879 lb.
(14,007 kg)

36,216 lb.
(16,427 kg)

3rd Hydraulic flow

150  L/min (40 gpm)

190  L/min (50 gpm)

190  L/min (50 gpm)

4th Hydraulic flow

150  L/min (40 gpm)

160 L/min  (42 gpm)

160  L/min (42 gpm)

Fusion general purpose bucket capacity

2.7 yd3 (2.1 m3)

3.0 yd3 (2.3 m3)

3.5 yd3 (2.7 m3)

Full turn tipping load

16,587 lb. (7 524 kg)

18,670 lb. (8 469 kg)

22,107 lb. (10 028 kg)

Maximum travel speed

25 mph (40 km/h)

25 mph (40 km/h)

25 mph (40 km/h)
Got a story? Email news@theconstructionindex.co.uk