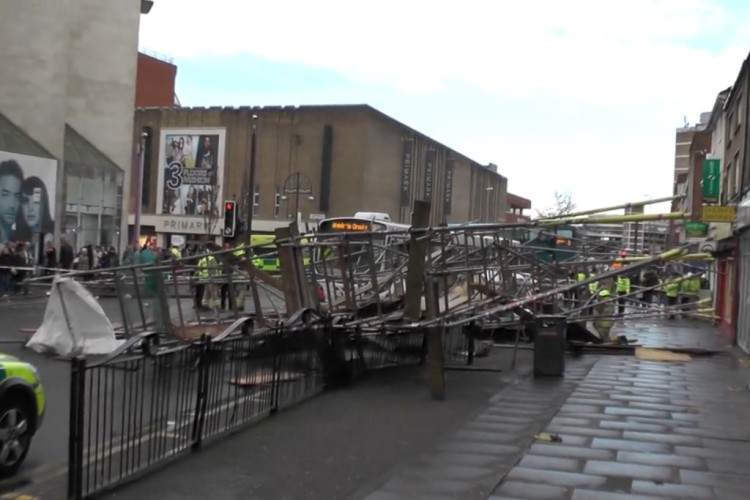 Leicester Magistrates' Court heard how on 28th January 2015 Emperor Scaffolding Ltd was dismantling scaffolding on Charles Street in the city when the incident occurred. The scaffolding hit a bus, landed on a parked van and hit two pedestrians passing by on the street.
An investigation by the Health & Safety Executive (HSE) found that the scaffolding was not tied to the building and sheeting was left in place. The dismantling took place over four days and the workers failed to check the scaffolding condition before they started or to take adequate measures to correct defects and ensure it would not collapse during the dismantling.
Emperor Scaffolding Ltd, of Fairefield Crescent, Glenfield, Leicester, was fined a total of £8,000, with costs of £2,000 after pleading guilty to offences under Regulation 28(1) of the Construction (Design and Management) Regulations.
Got a story? Email news@theconstructionindex.co.uk