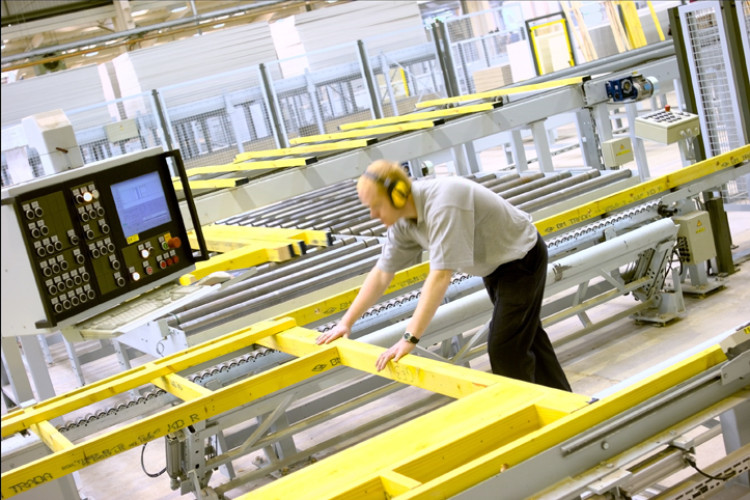 Persimmon is on course to build 5,500 home using prefabricated frames, representing a 30% increase on last year.
"Our Space4 new home timber frame factory continues to increase supply to the group which is supporting a swifter response to the increase in market demand but is also becoming increasingly cost advantageous, the company said in a trading statement today.
Space4 operates what is reckoned to be the largest automated timber frame manufacturing plant in the UK.
Persimmon said that trading conditions remain good and visitor levels have stayed at the levels to which they rose after the government's introduction of the Help to Buy measures in April 2013.  
"We continue to experience good forward reservation interest and have £696m of forward sales reserved beyond 2014, an increase of 12% on the same point last year (2013: £622m)," the company said.
The only blip remains the planning system. Persimmon is currently selling homes from 375 active development sites, wants more, but finds it a challenge: "Despite the ongoing improvements to the planning system, opening new development sites without undue delay continues to be one of the industry's main constraints. Whilst we have successfully opened 80 of the 100 new sites planned for the second half of the year, our desire to modestly increase our overall outlet numbers remains a challenge."
Got a story? Email news@theconstructionindex.co.uk