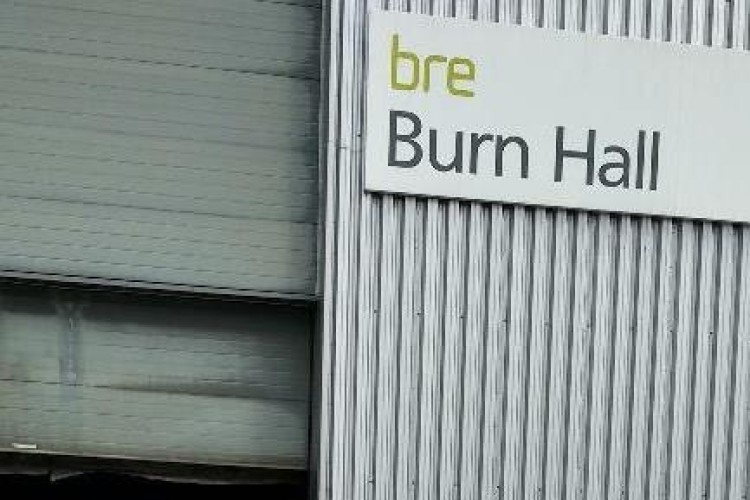 This combination of materials was tested by the Building Research Establishment as part of a series of large scale tests being carried out in the wake of June's Grenfell Tower fire, in which at least 80 people were killed, at least in part due to the rapid combustibility of the cladding system used in a recent refurbishment.
The BRE's large scale tests will allow experts to better understand how different types of cladding panels behave with different types of insulation in a fire.
The latest test* was of a wall cladding system consisting of aluminium composite material (ACM) cladding with a fire retardant polyethylene filler (category 2 in screening tests) with phenolic foam insulation. The results show that the combination of materials used in the test does not meet current Building Regulations guidance BR135, the government's expert panel has advised.
Initial screening tests have identified 22 buildings over 18 metres tall in England known to have a combination of ACM with a fire retardant polyethylene filler with phenolic foam insulation. Cladding samples from each of these buildings had already failed earlier combustibility tests conducted by BRE. Appropriate measures have been put in place for all 22 of these buildings.
Results of the final large-scale test (ACM with a limited combustibility filler with mineral wool insulation) – and consolidated advice to landlords based on all the seven tests – will be published shortly, the Department for Communities & Local Government said.
* Fire test report: DCLG BS 8414 test no.7
Got a story? Email news@theconstructionindex.co.uk