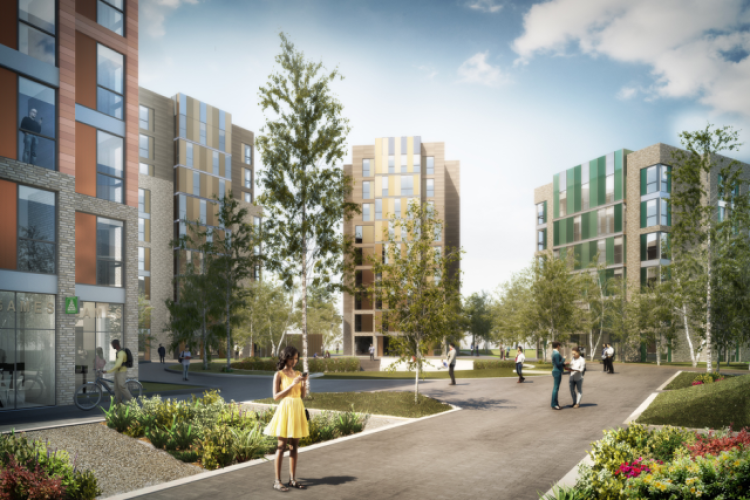 Hull's West Campus Residences development is being made possible by the university's association with University Partnerships Programme (UPP), which will raise the required investment and handle the design, construction and operation of the project.
The proposals, designed by architect TP Bennett, feature a range of single rooms and one-bedroom apartments for a further 1,462 students across nine residence blocks. Community facilities including a café, convenience store and laundry facilities are also part of the scheme.
 The planning application was submitted to Hull City Council following consultation with the local community, students and staff.
Subject to gaining planning permission, construction is targeted to begin in May 2017 with work to be completed by the end of 2019.
Acting vice-chancellor Glenn Burgess said: "Students increasingly want modern, high-quality accommodation. This development ensures that we are able to meet these needs, as well as increase the number of students who can live on campus, in managed, secure and sustainable accommodation."
The project is one of several significant investments being undertaken at the university, including The Courtyard, a £30m accommodation development for 562 students on the north side of the campus, completed last week.
Other major projects include:
the £28m Brynmor Jones Library development
the £9.5m redevelopment of Middleton Hall that has created a world-class concert hall and cinema
a £28m Health Campus currently under construction
around £15m being invested in sports facilities
a £7m refurbishment of campus dining and conferencing facilities.
Got a story? Email news@theconstructionindex.co.uk