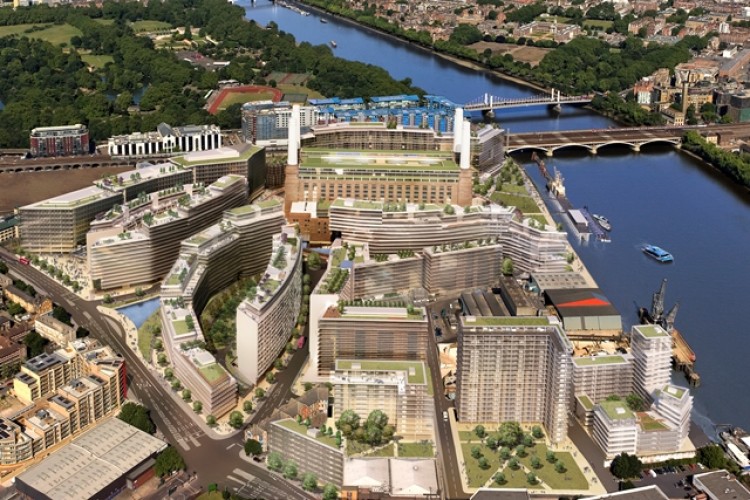 The ceremony signals the official start of work on Carillion's £400m first phase, which is the Circus West development on the site.
Restoration of the power station itself, including replacement of the four original chimneys with replicas, starts in October as phase two.
The consortium behind the redevelopment comprises SP Setia, Sime Darby and Employees' Provident Fund (EPF).  British-based Battersea Power Station Development Company is overseeing the redevelopment of the 39-acre derelict site into a new neighbourhood.
Prime ministers David Cameron and Najib Razak were joined on site on Thursday (4 July) by Mayor of London Boris Johnson and Tan Sri Liew Kee Sin, president of SP Setia and chairman of the shareholders' consortium. Also representing the developers were: Tan Sri Dato' Mohd Bakke Salleh, president of Sime Darby; Datuk Shahril Ridza Ridzuan, chief executive of EPF; and Rob Tincknell, CEO of Battersea Power Station Development Company.
Some 3,500 new homes will eventually be built, with shops, cafés, restaurants and offices, set in a new six-acre riverside park and with the restored Grade II* listed power station at its heart and open to the public.
Situated to the west of the site (as its name suggests), Circus West at Battersea Power Station will comprise 866 apartments, townhouses and penthouses as well as a range of offices, shops, community and cultural spaces. Sales contracts have now been exchanged with purchasers for 841 units at a total value of £685m.
Circus West is designed by Ian Simpson Architects and de Rijke Marsh Morgan (dRMM). The overall masterplan is by Rafael Viñoly.

Construction works on Circus West are scheduled for completion in 2016. 
Tan Sri Liew said: "It is exactly one year since we first signed the sale contract for the acquisition of the site. To have achieved this result of not just launching Phase 1 of the development but having signed contracts with purchasers for over 97% of the available units is truly remarkable."
Commenting on the ground breaking ceremony, Rob Tincknell said: "This is the day on which one of London's most keenly anticipated redevelopments has finally got underway. Eighty years since Battersea Power Station first produced electricity, and thirty years since it was decommissioned, construction works have started and the vision is becoming a reality.  Redeveloping a site which is home to such an iconic building is a massive responsibility.  An outstanding team has been assembled to undertake that work.  On behalf of the shareholders and owners, we look forward to working with all our partners and stakeholders as we work towards creating a vibrant new neighbourhood with the world-famous profile of the Power Station at its heart. "
Prime Minister David Cameron said that "we are competing in a tough global race" and that the project "shows that Britain is open for business".
Boris Johnson said it was "a triumphant moment" and "a glowing testimony to London's attractiveness for global investors".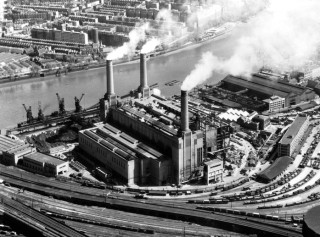 Got a story? Email news@theconstructionindex.co.uk