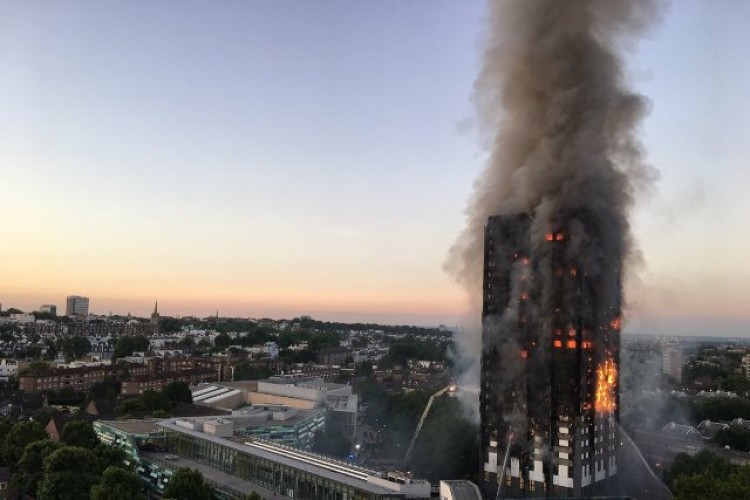 Police have said that it is not an arson investigation but they want to know why the fire spread so ferociously.
The Metropolitan Police is leading the investigation, working with the Health & Safety Executive and the London Fire Brigade. Commander Stuart Cundy said: "The purpose of our investigation will be to establish the facts. This will be about providing as best we possible can answers for those who have been so deeply and tragically affected by events here at Grenfell Tower.
"The investigation will look into what criminal offences may have been committed. It will be undertaken by a number of specialist detectives using expertise and specialisms from other organisations where required."
The death toll is now at least 30, police said, and they expect that the total will rise further.
"Based on what we know at this time, there is nothing to suggest that the fire was started deliberately," the commander said. On that basis, we can only surmise what other potential crimes it might be looking into but Labour MP David Lammy has already decided it is corporate manslaughter. "There should be arrests made, frankly, he told the BBC.


Update 19/06/17
Chancellor Philip Hammond told BBC telelvision's The Andrew Marr Show on Sunday 18th June that the criminal investigation would focus on what he believed to be the use of banned cladding.
Mr Hammond said: "My understanding is that the cladding in questions, the flammable cladding which is banned in Europe and the United States, is also banned here."
He continued: "There are are two separate questions. One is: are our regulations correct? Do they permit the right kind of materials and band the worng kind of materials?
"The second question is: were they correctly complied with? And obviously that will be a subject the inquiry will look at and will also be a subject that the separate criminal investigation will look into."
Got a story? Email news@theconstructionindex.co.uk