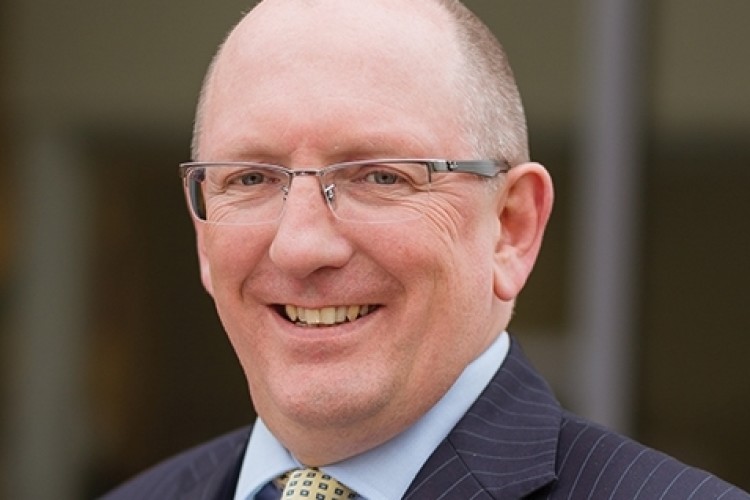 David Hall has been chief executive of Polypipe since 2005 and led the company through its transfer from private equity ownership to a London Stock Exchange in 2014 listing. Now aged 59, he has decided to retire, the company has announced.
His successor, Martin Payne, has been with Polypipe since May 2016. He was previously finance director at Norcros and used to work for JCB.
As part of the change in leadership, Glen Sabin will become chief operating officer, a new role for the company, and have a seat on the board. He has been a member of the executive committee since 2005, most recently as divisional head of Polypipe's UK plumbing and drainage businesses since January 2014 and prior to that as managing director of its civils business from 2004.
A process to appoint a replacement chief financial officer is underway.

Chairman Ron Marsh said: "David has played a pivotal role in building Polypipe into the successful business it is today and, on behalf of the board, I would like to thank him for his invaluable contribution to the business and wish him the very best for the future. The board conducted a thorough search for his successor, using third party advisers and including external candidates, and agreed that Martin was the outstanding choice. His leadership, financial and operational skills, together with his significant experience of public markets and manufacturing of building products, are a great asset to the company. In Martin and Glen we have a very high calibre leadership team to take Polypipe forward."
David Hall said: "It has been a huge privilege to lead Polypipe over the past 12 years through both private ownership and a successful stock market listing in April 2014. I am extremely proud of the people within Polypipe and what they have achieved and am confident that shareholders can continue to rely on their capability and enthusiasm going forward. I am delighted that the board has decided that Martin should succeed me as CEO and that Glen will join the board as COO. Together they have deep knowledge of the business and the industry, possessing the skills and expertise to drive the future development of Polypipe."
The board also issued a trading update saying that it was on track to achieve management expectations for the year.
As a result of continued strong organic growth in the UK Residential Systems segment and solid performances from the Commercial & Infrastructure Systems segments, revenue for the first four months of 2017 was 6% up on last year at £157.8m.
Got a story? Email news@theconstructionindex.co.uk