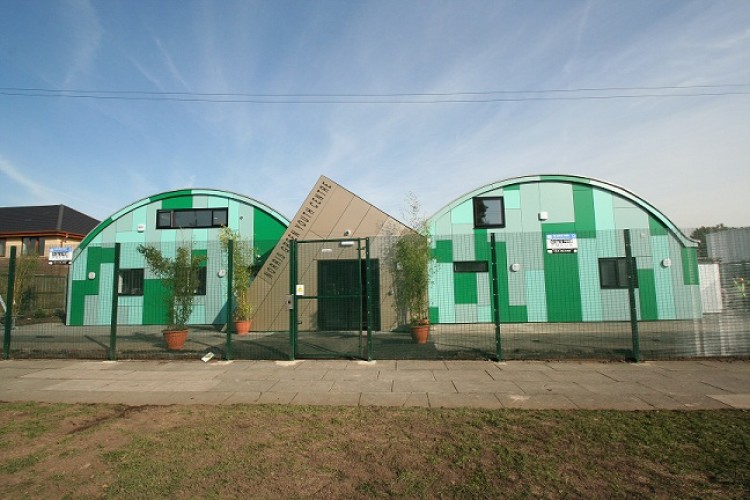 They DIY SOS team had begun refurbishing a derelict building in Liverpool's Norris Green district to create a new Children's Centre for the local community. The project – the largest that the DIY SOS team had ever undertaken - was due to form a major part of the annual Children in Need TV coverage, so when a promised delivery of building products failed to materialise, the situation was serious. The TV team had just nine days to complete a project would normally have had a six-month construction schedule, so any delays were potentially disastrous. 
Fortunately, BSS was able to help out however by supplying a large quantity of Terrain plastic drainage products for the project. "The Terrain products were exactly what was needed," comments BSS Branch Supervisor David Fleming. "We always have good stocks of Terrain products and so we were able to deliver them to the site almost immediately."
To make up for lost time the DIY SOS team also broadcast an appeal for more manpower to help with the construction work. "The response was amazing, with over 100 local residents turning up each day to help out," adds Dave.
Thanks to the willingness of everyone involved the project was completed in time to film the final handover of the Centre to the local community.
Got a story? Email news@theconstructionindex.co.uk