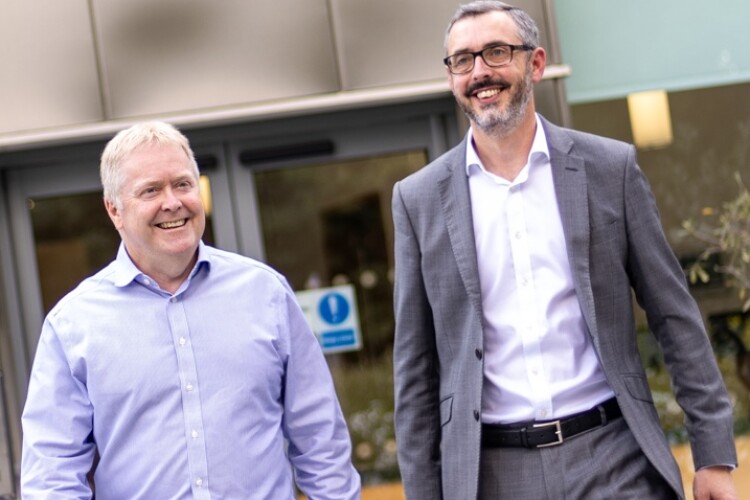 In the year to 30th June 2023 Galliford Try grew revenue by 13% to £1,394m (2022: £1,237m) and pre-tax profit by 87% to £10.1m (2022: £5.4m).
Revenue growth benefited from a higher level of activity from the AMP7 programme in the water sector and the first full year of trading following the acquisition of the water operations of NMCN out of administration.
Underlying pre-tax profit, excluding exceptional and one-off items, was up 22% at £23.4m (2022: £19.1m).
The operating profit margin in the company's infrastructure division improved from 2.4% to 2.5% in the year while in the building division it went in the other direction, from 2.4% to 2.3%
Building's order book stands at £2,249m, compared to £2,047m last year including 25% in education, 30% in defence and custodial, 15% in facilities management and 5% in health.
Infrastructure's order book is £1,464m, compared to £1,396m last year, including £626m in infrastructure (highways) and £838m in environment (water).

During the year ended 30th June 2023, Galliford Try was appointed to contracts and frameworks worth more than £1,658m, including:
£5.1bn Defence Estate Optimisation Portfolio
£4.5bn Southern Construction Framework
£2.5bn Ministry of Justice Constructor Services Framework
£600m Southern Water AMP8 Framework
£140m Carlisle Southern Link Road
£95m new custodial facility at HMP Rye Hill
£81m Melton Mowbray Distributor Road
£75m Brent Cross Residential Project, and
£72m remodelling and refurbishment of Adelaide House, London.
At 30th June 2023 Galliford Try had no debt or pension liability and a cash balance of £220.2m (2022: £218.9m).
Chief executive Bill Hocking said: "Our commitment to robust risk management, careful contract selection and operational excellence continues to underpin our performance and prospects.  We are doing what we said we would do, consistently delivering increased revenue and profit, supported by our great people, a strong balance sheet, excellent order book and good supply chain and client relationships.
"Our high quality order book provides visibility and security of future workloads. Our business is not exposed to the short term economic cycle as our sectors are critical to the UK's future growth.  Together with our excellent people and our strong balance sheet, this gives confidence in our ability to deliver our sustainable growth strategy to 2026 and beyond and continue to provide long-term sustainable value for our stakeholders.
"We are encouraged that the momentum in the business has carried into the first quarter of the new financial year and our expectations for the full year to June 2024 have now increased."
Got a story? Email news@theconstructionindex.co.uk