The German company has already been active in the region for over 20 years and wanted to create a  local 'port of call' for its transportation and logistics clients there.
One of the company flagship software projects for integrated traffic management is in Lublin in the east of Poland. The city uses a macroscopic transport model for its strategic planning, including microscopic simulations for analysis as well as real-time traffic management for the control of everyday traffic flow. Other clients include logistics companies.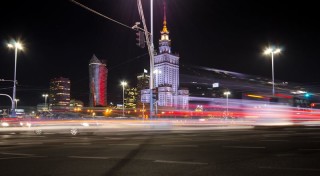 The field of traffic and transportation will be characterised in future by intelligent transportation systems (ITS) and electric mobility, said Mohl. "We see a lot of potential in the Eastern European market for the development of master plans for smart cities with innovative mobility stations and services for the mobility of the future," he said.
Abendrot added: "Modern software solutions, like those by PTV, help transport planners and logistics dispatchers to analyse future scenarios and thus to better design existing infrastructures and transport processes."
Got a story? Email news@theconstructionindex.co.uk