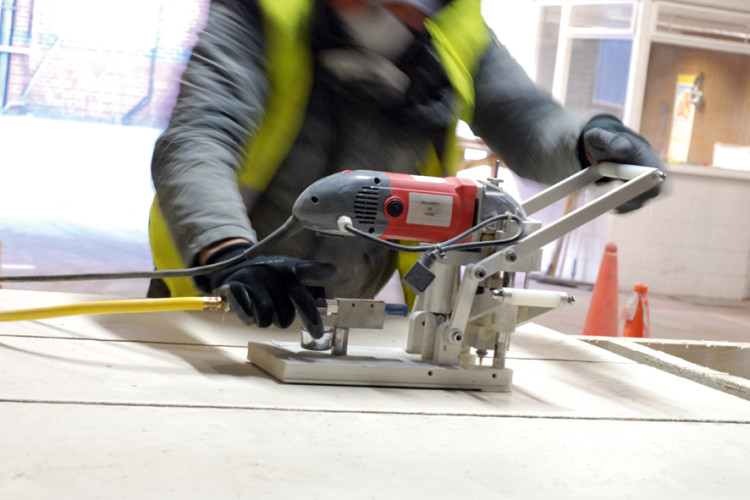 Ben Jayes says he would be the first to admit that the past 16 months have not been good for his business' public image. "Before June last year nobody out there had ever heard of cladding," he says; "but they've certainly heard of it now".
Jayes (pictured below) is managing director of Vivalda, one of the UK's leading suppliers of rainscreen cladding systems – products which, installed on the outside of buildings, could hardly be more conspicuous. And yet, under normal circumstances they are seldom given a second thought by the man or woman in the street.
The Grenfell Tower fire changed all that; it propelled the previously overlooked business of rainscreen cladding into the spotlight. All of a sudden, this arcane corner of the construction industry became the focus of fierce public attention – most of it highly critical, even hostile.
"The immediate impact of Grenfell was mostly negative for us," admits Jayes. The impact came primarily in the form of a huge increase in admin work, rather than a reduction in orders.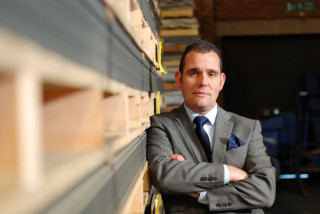 "We had a huge number of requests from contractors, clients, tenants and insurers wanting reassurances about systems already installed – warranties, fire certificates, that kind of thing. It was very onerous for us but of course they wanted to know that their building was safe," says Jayes.
The sudden fear of cladding fires didn't result in a swathe of cancelled orders or mothballed projects, as many might have expected. But it did result in clients taking a far more cautious approach and demanding a great deal more information from their suppliers. Perhaps surprisingly, Jayes welcomes this new approach; he says it has given the industry the shake-up it needs.
While the enquiry into the disaster drags on, Jayes is clear that the perennial tendency among clients and main contractors to push down costs and always take the lowest bid has much to answer for.
What is often euphemistically termed "value engineering" is often merely down-speccing, he says, and the original specification is invariably seen by contractors as the opening move in a negotiation. "We're asked that all the time – to reduce the spec," says Jayes.
"Prior to Grenfell, cladding packages were always heavily value-engineered. But we've definitely seen a change in the market since. Of course price is still a factor, but the focus now is on performance and fire safety. Cost is now second or third on the list of priorities," he adds.
The whole industry is now taking what Jayes describes as "a belt-and-braces" approach: "Specifications are now far more regimented – they're not something for the contractor to aim at, they're more prescriptive – they're gospel," he says.
Neither the fall-out from Grenfell Tower, nor the collapse of Carillion in January this year, seems to have affected Vivalda adversely. In August, the company published its financial results for the year ending December 2017, showing that turnover increased by 19% to £31m and pre-tax profit was up almost 8% to £2.55m.
The company now operates from eight locations throughout the UK and Ireland and has recently invested around £250,000 in new equipment for off-site assembly of cladding panels. Vivalda's main market is in new-build and refurbishment, primarily in the high-rise residential, retail, commercial and education sectors.
Demand remains strong in most of these sectors – Jayes singles out the student-accommodation market as being especially buoyant still – and he's confident that Vivalda will continue to grow at its current rate. "Our turnover was up 20% in the first quarter of this year compared to 2017, and Q2 figures are also up by around the same level," he says.
Vivalda's boast is that it is the UK's pre-eminent supplier of complete turnkey cladding solutions, specialising in the assembly of finished façade components for just-in-time delivery to site.
"We bring in flat board and fabricate bespoke cladding units for each client. We are about cladding technology – framing, insulation, carrier systems, fire breaks – the whole external façade," says Jayes. Off-site manufacture, so often lauded as the future of construction, but hitherto received rather unenthusiastically by the industry, really is the way forward for Vivalda, he says.

"People are increasingly moving away from wet trades and rainscreen cladding systems are an ideal solution," says Jayes. This is especially true of the residential sector and, although volume house-building is not a major market for Vivalda, the company has seen an increase in demand for its panels for use with timber-framed homes.
As an example, Jayes cites the recent supply of 30,000m2 of Marley Eternit Equitone fibre-cement cladding to Caldeonian Modular for the Hinkley Point C campus in collaboration with Laing O'Rourke.
Last year, Vivalda delivered its largest-ever single order, worth £2.75m, to the Hallsville Quarter development, a new town centre in Canning Town, east London, for Bouygues UK. "It's a mix of residential, commercial and retail including a hotel and two or three tower blocks," says Jayes.
He adds: "We did all the structural design and developed a bespoke fixing system for the panels, some of which are curved and irregular shapes."
Earlier this year, Vivalda took the decision to relocate its headquarters from London to new premises in Birmingham. "We started out in London in September 1999 – this year we're celebrating our 20th anniversary – and at the time there were no outlets providing this sort of service within the M25. We filled a niche," explains Jayes.
"But now we find London increasingly costly. Road links are bad, any physical expansion is expensive and it's really difficult recruiting and retaining staff," he adds. "London has a very transient population and we've had lots of problems retaining skilled staff in the medium and long term".
Birmingham is where Vivalda set up its first branch outside London and, with an established presence there, it made sense to relocate. "It's central, communications are good and the cost-base is considerably cheaper," says Jayes.
The new location, in Nechells, gives Vivalda plenty of room for expansion and Jayes (who hails from the West Midlands himself) feels that the new headquarters provides a springboard from which to launch into new markets.
Faster-growing and more productive
This year Vivalda was identified by the London Stock Exchange Group as one of the 1,000 Companies to Inspire Britain. Its readiness to innovate and invest differentiates the company from other cladding suppliers, but what really impressed the LSEG judges was Vivalda's sustained growth and, crucially, productivity.
Based on its 2017 accounts, Vivalda's 'value added per employee' was calculated at £94,300 which, according to the UK Industry Performance Report (2016), is more than £30,000 above the construction sector average of £63,700.
The value added per employee is measured by taking gross turnover, subtracting the value of all bought-in supplies and dividing this by the number of staff.
This article was first published in the October 2018 issue of The Construction Index magazine
UK readers can have their own copy of the magazine, in real paper, posted through their letterbox each month by taking out an annual subscription for just £50 a year. Click here for details.
Got a story? Email news@theconstructionindex.co.uk