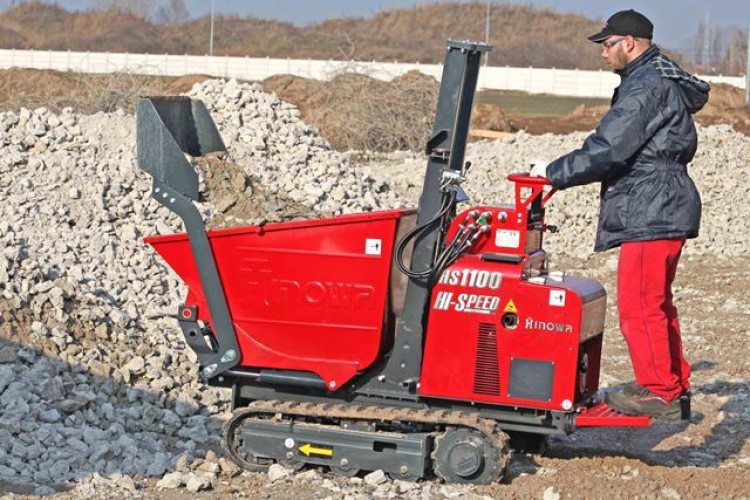 QTS recently won the contract to replace fencing on several UK mainline rail routes including LNE, Wales, LNW North & South, Scotland & Kent. It requires crossing fields to reach the fence line.
The company has bought 10 Hinowa HS850 mini-dumpers on tracked chassis to deliver materials. The machines are all fitted with a hydraulic-tipping 1,110kg-payload farm-bed attachment. They are transported close to the work site on 3.5-tonne Williams triple-axle trailers, towed by Isuzu Rodeo 4x4s. Once the terrain gets too tough for the trucks and trailers, the fencing materials are transferred from the flat-beds of the Isuzus onto the dumpers.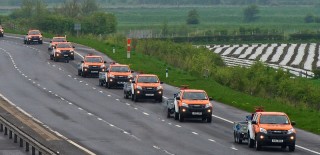 QTS Group procurement manager Jamie Weir said: "We have opted for Hinowa machines in our extensive specialist plant fleet as they fit the criteria we require to do the job right, they are extremely durable, reliable and good value for money. They are very agile and compact – and quite fast for tracked machines. The farm-bed attachment is ideal for this particular fencing role, but we can also replace it with other Hinowa attachments for other jobs, making the HS850 a very versatile machine in our fleet."
The dumpers were bought from Access Platform Sales (APS), the distributor for Hinowa tracked machines.
Got a story? Email news@theconstructionindex.co.uk