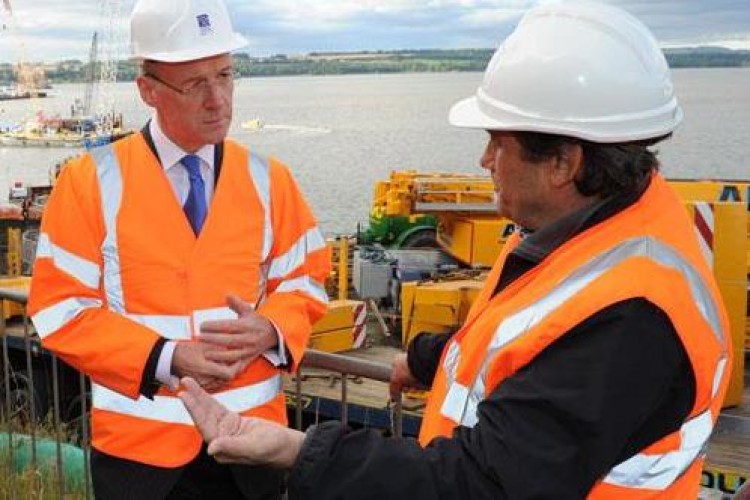 He said that the new budget range for the Forth Replacement Crossing is £1.4bn to £1.45bn, down from the previous range of £1.45bn to £1.6bn.
"While there is no room for complacency, these latest figures show that Scotland's biggest infrastructure project in a generation is being well managed. I commend all those involved for their hard work in this success so far, as construction continues on time and under budget," Mr Swinney said.
"We are now two years into the project and progress so far means that £145 million worth of savings have been identified on the project since construction started in June 2011.
"This is further good news for Scotland and is testament to the efficient management and effective delivery of the project by Transport Scotland and its partners at the Forth Crossing Bridge Constructors consortium."
Mr Swinney said that  90% of supply orders and nearly 60% of subcontracts have been awarded to 365 Scottish firms and around 874 people are currently employed on site.
Got a story? Email news@theconstructionindex.co.uk