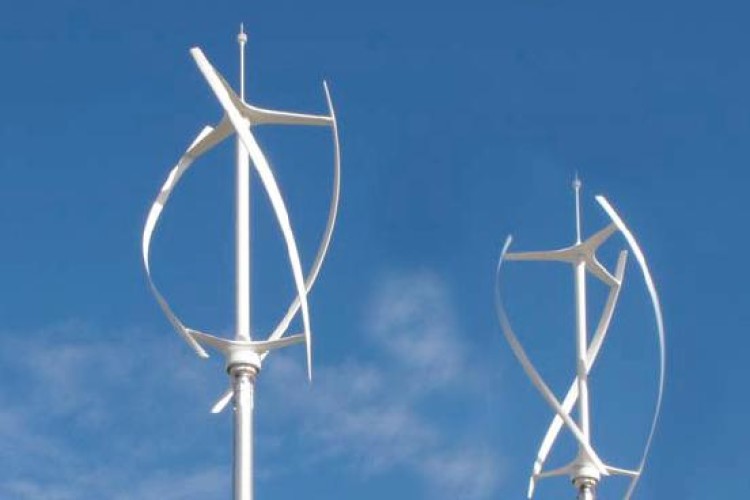 quietrevolution has recently introduced an improved version of the award winning qr5 wind turbine. This combined with the new pricing regime, which involves a significant cost reduction for the wind turbines, means that customers will be offered a qr5 for a very competitive price. The company is acting in response to the introduction of the Feed in Tariffs (FIT) legislation introduced by the Government in April earlier this year. A standard turbine will now cost £20,000 plus installation.
"The introduction of the Feed in Tariff has given the small wind industry a huge boost and we are keen to pass on some of our recent savings to customers by offering our customers a reduced cost for installation. " says Maeve Hurley, Chief Executive Officer of quietrevolution. The qr5 turbine has been designed and engineered to be quiet and safe so that they can be installed close to people and buildings. The triple-helix-shaped vertical axis wind turbines are five metres in height and three metres in diameter.
The company has over one hundred turbines in its fleet and is expanding.
Got a story? Email news@theconstructionindex.co.uk