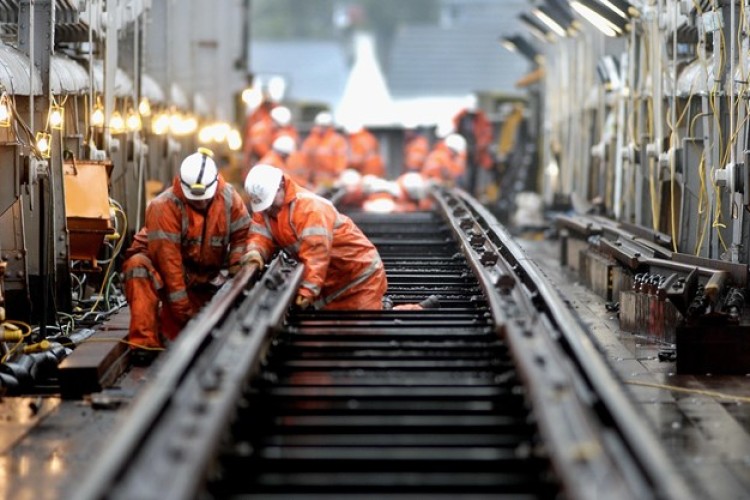 Derby and Manchester also harboured hopes for selection but missed out.
The college will provide specialist vocational training for future engineers looking to work on the High Speed 2 (HS2) project and beyond.
The government expects 2,000 apprenticeship opportunities to be created by HS2, and 25,000 jobs during construction.
Prime minister David Cameron said: "The opening of this National College will ensure that we have a pool of locally-trained workers with the right skills to draw upon for future projects."
The college will be located on the Aston Science Park in Birmingham city centre and at Doncaster's Lakeside Campus. The governing board will be chaired by Terry Morgan, who is also the chair of Crossrail.
HS2 Ltd also recently announced its construction headquarters will be based in Birmingham and the new HS2 network control centre is planned to be at Washwood Heath in the city. Doncaster was also chosen for its links to established rail industry businesses.
Work will now begin on building the college sites and developing the courses which will help to train the next generation of engineers and address concerns of potential future skills shortages.
Before it opens in 2017, it will have identified a network of other providers who will also be part of the National College in a 'hub and spoke' model.

Secretary of State for Business Vince Cable said: "This is the next step in building the highly skilled specialist workforce needed to develop the biggest infrastructure project this country has ever seen, and to enable our rail industry to compete in future global markets."
Birmingham City Council leader Sir Albert Bore said: "We will now rapidly move ahead with the development of the Birmingham site at Aston Science Park with a view to having it ready for students to be trained by 2017. It is also hugely encouraging that a governing board will be established in Birmingham to oversee the development of the college.
"The college will add to the presence of HS2 in the city, which is at the heart of the high-speed rail network, with the recent announcement that the project's headquarters will also be in Birmingham.
"This gives the city a real advantage and will be a boost to Birmingham's economy and that of the wider region."
Doncaster mayor Ros Jones said: "Bringing a national engineering college to Doncaster will be a game changer for the town and the Sheffield City Region, complementing the plans we have implemented to grow our thriving rail and engineering sector.
Institution of Civil Engineers (ICE) director general Nick Baveystock said: "If we want world class infrastructure, we must take steps to ensure we have a world class workforce to deliver it. This college is exactly the sort of forward thinking on our skills and capabilities that we need to see, running alongside work on the future infrastructure project pipeline.
"The commitment to train 2,000 apprentices at the college is also excellent news – providing young people with the chance to learn a rewarding trade and get on the path to achieving the recognised EngTech status, and providing the UK with a pool of talent not only for the delivery of HS2, but for projects beyond HS2."
Got a story? Email news@theconstructionindex.co.uk