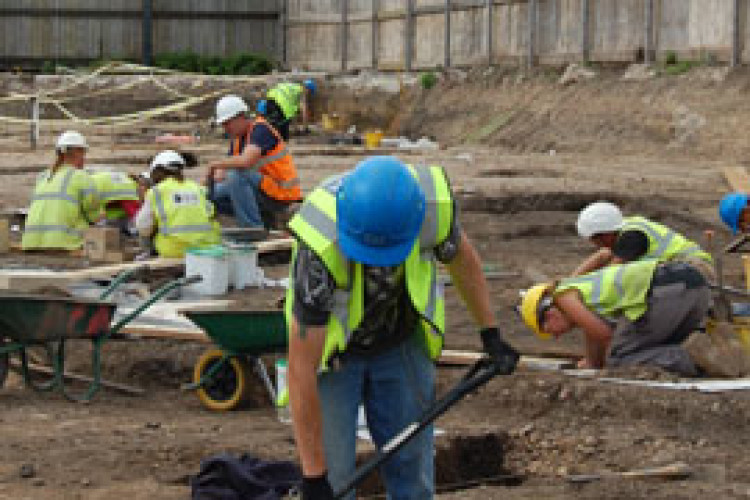 The project for Genesis Housing Association will create a mixed-use development in the Suffolk town.
An extensive archaeological excavation is under way on the site in preparation for the start of construction work.  The excavation is uncovering evidence of middle and late Saxon Ipswich, as well as the 'lost' cemetery, and perhaps church, of St Augustine.
Ipswich was one of the earliest, and most important, towns to develop in England during the 7th century, and the work is designed to reveal more evidence of early settlement beside the ford which once crossed the River Orwell.
Ramboll is managing the excavation, which is being carried out by Oxford Archaeology and Pre-Construct Archaeology, in conjunction with ISG.
The extent of the cemetery, which probably developed during the 900s and continued in use until the Dissolution of 1536, has now been revealed, and work to carefully remove its remains for study and eventual reburial is ongoing.
Ramboll archaeologist Andy Shelley said: "Our aim is to ensure that Genesis Housing Association deliver a landmark development for Ipswich, on time and to budget, whilst ensuring that this important site is excavated and recorded by Oxford Archaeology to the highest standards."
A public open day will be held on Saturday 25 August from 10am to 4pm.  Tours will be given of the site, some of the finds will be on display and archaeologists will be on hand to explain their findings.
Got a story? Email news@theconstructionindex.co.uk