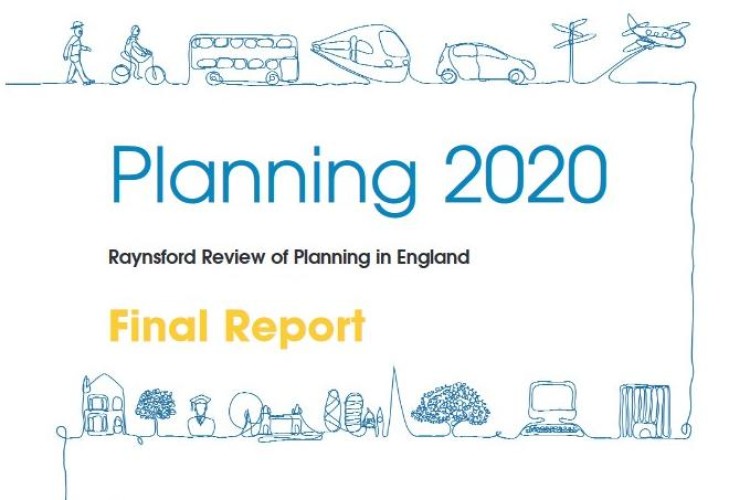 The system is not compatible with promoting the health, wellbeing and civil rights of communities, says the review, which was commissioned by the Town & Country Planning Association (TCPA) and carried out by a task force led by Raynsford.
Planning has a huge potential to make people's lives better, says the review, but this opportunity has been undermined by deregulation. The report, Planning 2020: Raynsford Review of Planning in England, calls on the government to immediately restrict permitted development, which allows the conversion of commercial buildings to housing units without any proper safeguards on quality, with a senior member of the review team branding it 'toxic' for enabling conversion to homes lacking light or space.
Findings collected over the last 18 months show that people no longer perceive councils as able to protect the public interest, with the economic gain of landowners and developers taking precedent over all else.
In a bid to reduce inequality in deprived areas, the review says that the Treasury must partially redistribute capital gains tax and stamp duty to invest in the nation's deprived areas. Councils should be given powers for compulsory purchase of land at a price that allows communities to benefit from the uplift of values created by development, it says.

The review finds that continued reform has led to councils forming development plans in an uncoordinated way that fails to address sub-regional impacts of flooding or coastal erosion.
Raynsford said: "We ignore at our peril the anger and disaffection felt by so many communities at the failure of current planning policies and procedures to listen to their concerns and respond to their needs. Restoring public confidence in the planning system is one of our generation's greatest challenges.
"Visionary planning is not just about creating great places in which to live and work. It is also about ensuring that we meet the huge environmental challenges our society faces, not least those arising from the very serious threat of global warming."
Hugh Ellis, interim chief executive of the TCPA, said: "Permitted development is toxic and leads to a type of inequality not seen in the Britain for over a century." Under the arrangements - which have already produced over 100,000 housing units - vulnerable people are stripped of any right to light and space; their children are forced to play in active car parks, he said. "We have a choice. Do we want to build the slums of the future or create places that actually enhance people's lives?"
Got a story? Email news@theconstructionindex.co.uk