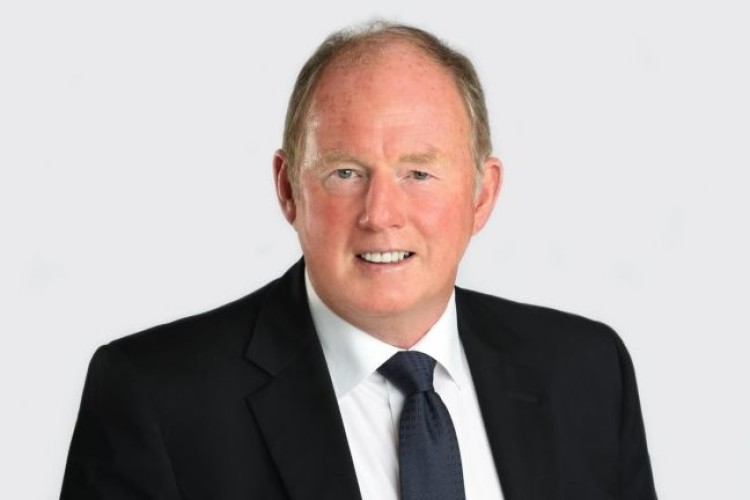 The donation was made through his charitable trust, the Steve Morgan Foundation, following the diagnosis of his stepson with type 1 diabetes last year.
The Steve Morgan Foundation (SMF) has gifted £3m to JDRF (formerly the Juvenile Diabetes Research Foundation), an international charity dedicated to finding a cure for people with type 1 diabetes.
The money will help fund a research programme that includes artificial pancreas technology, 'smart' insulin and immunotherapy. It will also enable the charity to accelerate clinical trials and ensures research can be boosted in an attempt to cure type 1 diabetes, and to enhance current technologies, making them available on the NHS.
Hugo, the son of Steve Morgan's wife Sally, was diagnosed with type 1 diabetes last year and so needs daily insulin injections. Type 1 diabetes affects about 400,000 people in the UK, including the prime minister, Theresa May.

Steve Morgan said: "My wife Sally and I have experienced first-hand the tremendous impact that a type 1 diabetes diagnosis can have on a family. From the initial stages of Hugo experiencing symptoms to him being diagnosed and finding out how we manage this life-long condition it has turned our lives upside down. We are in a fortunate position to be able to make a difference, and we hope this donation will be a significant step towards funding research that we believe will be life changing for all the 'Hugos' of the world. We fully support JDRF's ambition to improve the lives of people with type 1 diabetes and one day to eradicate the condition for good. With an average of 16 people across the UK diagnosed each day, we want to raise awareness of the condition so that other families are aware of the symptoms and treatments for the condition."
Karen Addington, chief executive of JDRF in the UK, said: "This £3m donation from the Steve Morgan Foundation is an incredible sum of money and a transformational contribution towards our work to eradicate type 1 diabetes. We will find the cure – it's just a question of time, great researchers and generous donors.  Everyone at JDRF is extremely grateful to the Morgans for their interest in, and support of, our work and we look forward to a long, productive and collaborative relationship with the foundation."
Since its creation in 2001, the Steve Morgan Foundation has donated around £30m to more than 600 charities, mainly in the northwest, and hundreds of grants to individuals requiring disability equipment via its Enable Fund arm.
Last year, Steve Morgan gave the foundation £200m in the form of 42 million Redrow shares, making it one of the biggest single charitable donations in British history.
Got a story? Email news@theconstructionindex.co.uk