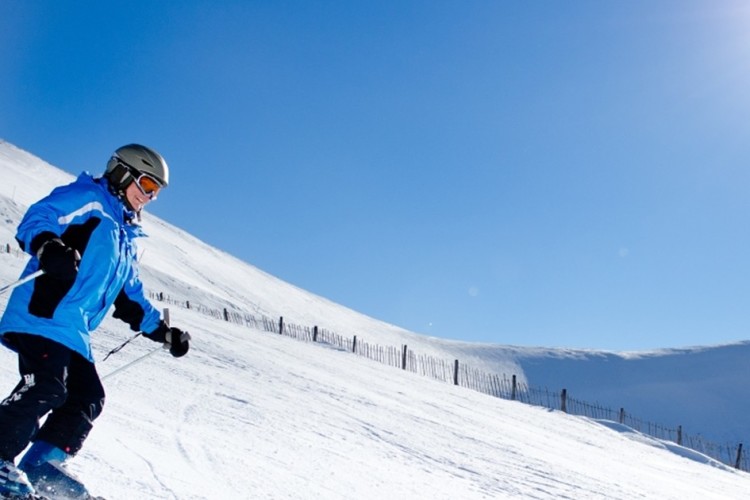 Highlands & Islands Enterprise (HIE) commissioned US consultancy SE Group to carry out the independent review of lift infrastructure at the resort. Key findings included that "immense unlocked potential at Cairngorm that can be unleashed with targeted, strategic investments".
Improvements are proposed that would increase carrying capacity by constructing two new chairlifts out of the Coire Cas base area; one with a 3,200 people per hour (pph) lift capacity and a second with 3,000 pph.
The proposed 'uplift' improvements along with snowmaking technology could create an additional 30 hectares of skiing area over the investment period.
The resort's funicular is described in the report as unique to Cairngorm. The report recommends that it should continue to be enhanced and, once new uplift capacity is in place, operators should consider tailoring its use, for example, for non-skiing visitors and ski school customers.
The review also explored the potential to reopen the second Cairngorm base at Coire na Ciste. It looked at both chairlift and surface lift options and the costs and benefits associated with each.

The consultants concluded that the resort doesn't have a high enough skier capacity to justify the initial and ongoing operational costs involved in running a second base, nor would it effectively resolve the issues of overcrowding and long queues. Instead, it recommends maximising the operational efficiency by upgrading facilities at Coire Cas.
To boost the resort's appeal and revenue during summer months, consultants have recommended a mountain coaster, a zipline tour and a lift-served mountain biking experience. A series of measures are also proposed to improve operations, capacity, experience, and revenues across the resort year-round. They include expanding and remodelling the restaurant at the top station, reopening the Sheiling at the mid station, and enhancing the Coire Cas base facilities.
Charlotte Wright, HIE chief executive, said: "We are extremely grateful to all those who took part in this study. It is an excellent piece of work that presents a long-term vision for Cairngorm, which will be used to prioritise future investment. Clearly £27m, even over ten years, is a large investment for a single resort, and funding is often the most challenging of all obstacles. However, the report certainly gives us all something to work towards."
Councillor Bill Lobban, local member and chair of the funicular response group, said: "The uplift review provides a fantastic, positive view of the potential future for Cairngorm. It will, no doubt, be a starting point for wide ranging discussions with the local community, businesses and stakeholders all of whom will have their own views as to how we take this crucially important business forward. Funding will not be easy but with the backing of the community this is something that together we can deliver. It's our mountain so let's make sure we work together to make it successful."
HIE is already in the process of buying snowmaking equipment for Cairngorm, following the agency Board's approval last week for a £1m investment. This will enable the ski tows to operate when there is snow in the higher slopes but not lower down. It will also make the mountain more accessible for beginners and families, and reduce congestion in other high traffic areas.
Got a story? Email news@theconstructionindex.co.uk