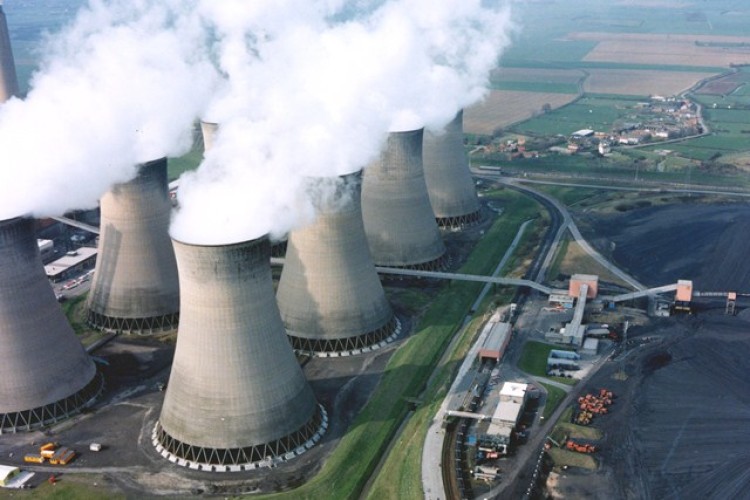 The project seeks to build a comprehensive picture of ash availability in the UK and research the potential to use recovered ash as a pozzolana* in concrete and cement.
The research is being conducted by the Concrete Technology Unit (CTU) at the University of Dundee.
It is believed that there's as much as 50 million tonnes of fly ash in storage at coal fired power stations across the UK, but until now there's been no study into the amount of ash that could be recovered for use in construction.
The study will first seek to establish an accurate estimate of the amount of stockpiled ash in the UK. Samples from across UK ash fields will be collected and tested in laboratories to assess their performance as pozzolanas, a partial cement replacement in concrete. The CTU will then work with the UKQAA to develop a process route to transform stockpiled ash into fly ash which meets the specification of EN 450, the European norm for the use of fly ash in cement and concrete.
According to the UKQAA, the benefits could be huge. Fly ash sourced directly from power stations is already widely used in the construction sector, from bricks and blocks to ready-mixed concrete in major engineering projects. If successful, the research could significantly boost supplies and allow the industry to make greater use of a valuable secondary material – cutting carbon dioxide emissions and reducing the need for primary raw materials in cement and concrete production.

UKQAA technical director Robert Carroll said: "This is a really exciting opportunity. Fly ash demand continues to rise to keep pace with a growing construction sector, but availability is dependent on our use of coal power. Unlocking the potential of stockpiled ash in ashfields across the UK could increase supply, meet construction demand and exploit an otherwise underused material.
"Fly ash is a vital construction material and key constituent of sustainable concrete products. As a result there is a well-established fly ash supply chain in the UK, with a consistent demand for raw material. With up to 50 million tonnes of fly ash stockpiled in the UK, this project has the potential to not only sustain a well-established ash market but also create new ones."
The project is jointly funded by the UKQAA and the Engineering & Physical Sciences Research Council and is expected to run for three and a half years. Based in the laboratories of the University of Dundee, the research programme is being led by Michael McCarthy, with a team including PhD research student Thomas Hope, who will work with the UKQAA and its members.
* a siliceous or siliceous and aluminous material that reacts with calcium hydroxide when water is added to form  insoluble calcium silicate hydrate and calcium aluminate hydrate compounds that have cementitious properties. (Source: Wikipedia.)
Got a story? Email news@theconstructionindex.co.uk