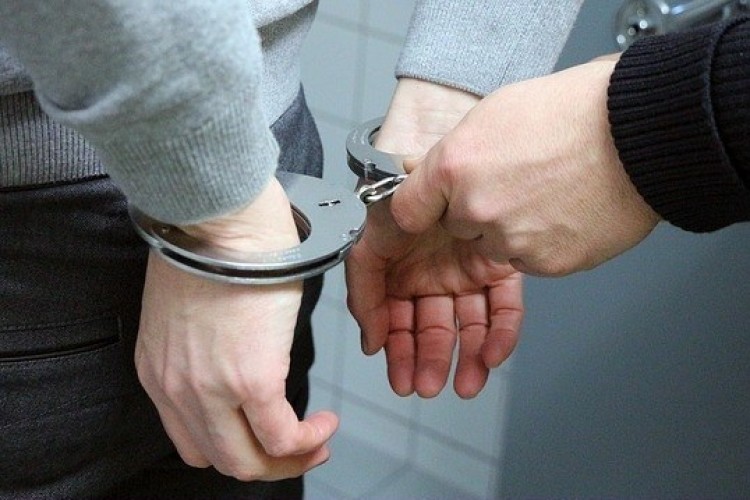 David Lupu, 29, housed his slaves in squalid conditions, withheld their passports and identity papers and paid them a pittance.
The men were promised £50 per day for demolition work but only after they had paid off debts Lupu said they owed.
Metropolitan Police detectives began an investigation in September 2017 after two Romanian men reported to Forest Gate police that they had been treated like slaves after coming to work in the UK. The police investigated was aided by the Construciton Industry Training Board's fraud team.
David Lupu was sentenced Inner London Crown Court to seven years' imprisonment after being convicted of multiple offences of holding a person in slavery or servitude.
During the trial, seven Romanian men said they had been offered jobs in July 2017 but after travelling to the UK they found that they were expected to live in a small one-bedroom flat in Leyton, east London. Up to 15 men slept wherever they could in the kitchen, bedroom, hallway and storage cupboard, on mattresses found in the street.

Victims said they were only allowed out of the house two at a time, and warned that they would be arrested if discovered.
They were told that they owed Lupu hundreds of pounds and were forced to work long hours in the demolition sector in order to repay the costs. Meanwhile, Lupu was paid a significant wage by the building site's employers for the men's labour.
When the men discovered their wages from the building site had not been passed on by Lupu, they confronted him, only to be beaten and threatened to be killed if they insisted on being paid before they had paid their 'debts'.
Ian Sidney, CITB's fraud investigator who assisted the Met Police investigation, said: "Modern slavery is a horrific injustice that unfortunately is becoming more commonplace in the UK's construction industry. Forcing people to work illegally not only deprives people of their human rights, it also harms the reputation of the industry, puts employers at risk, drives down wages and denies employment opportunities to many others.
"CITB has been working with industry, implementing measures to ensure that modern slavery is eradicated from the UK construction industry. We will also continue working with law enforcement agencies to bring offenders to justice."
Got a story? Email news@theconstructionindex.co.uk