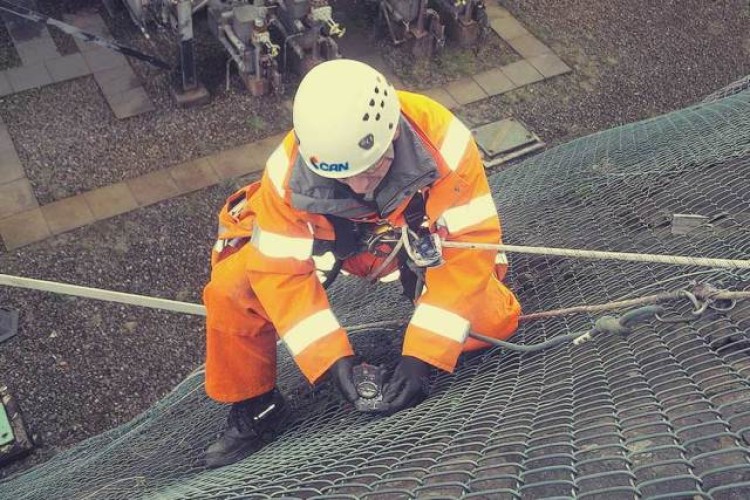 CAN is RSK's 11th acquisition of the past year. It is now the fifth largest environmental consultancy in the UK, with a turnover of £175m. It has  55 UK offices and 36 international branches.
RSK has been buying up niche firms to bolt on to its business since securing venture capital backing last year.
Over the past year or so, RSK has taken over Acies, KMGP, RSKW, CJ Associates, Up & Under Group, acoustics consultant Cole Jarman, site investigation firm Ian Farmer Associates, Central Alliance, pile testing specialist NDT Services and consulting engineer Copeland Wedge Associates.
About 70% of CAN's business is geotechnical projects for slope and retaining wall stabilisation, and installing rock fall protection measures. The remainder involves structural repairs, construction, inspection, testing and maintenance, often including bespoke rope access solutions. Recent projects include the installation of the roof on the new Tottenham Hotspur football stadium in London and a highways project at the Heads of the Valleys in Wales. 

CAN was established in the UK in 1983 and has about 250 staff. It operates from three offices: Chesterfield, which oversees most of its operations, Northfleet and Portishead, and employs 250 staff. The company was owned by Neil Foster and Andy Wingfield, who will both continue to lead the business as it joins the geosciences and engineering division of RSK.
RSK chief executive Alan Ryder said: "CAN's client base of principal contractors, specifically rail sector contractors, will complement other specialisms within RSK. Operationally, CAN has a large fleet of plant and facilities for modification and repair. These capabilities will directly benefit our ground investigation businesses for modifying, servicing and repairing rigs, and NDT Services for its pile test rig fabrication and hydraulic engineering."
CAN managing director Andy Wingfield said: "In RSK, we believe we have found a like-minded group of people that share the values and ethos within the CAN family. CAN's acquisition by RSK is a fantastic springboard for growth that brings together RSK's strengths in the early investigation and design stages of projects with CAN's track record in construction delivery across a wide range of sectors."
CAN commercial director Neil Foster added: "When we started to look for a buyer, finding a company that really valued its people was a prerequisite. We are delighted that in RSK we have found a business where our fantastic staff will have not only security but also great new opportunities as the company expands. Being part of a larger group with such a diverse range of complementary services will provide the perfect launch pad for the next phase in CAN's development."
Got a story? Email news@theconstructionindex.co.uk