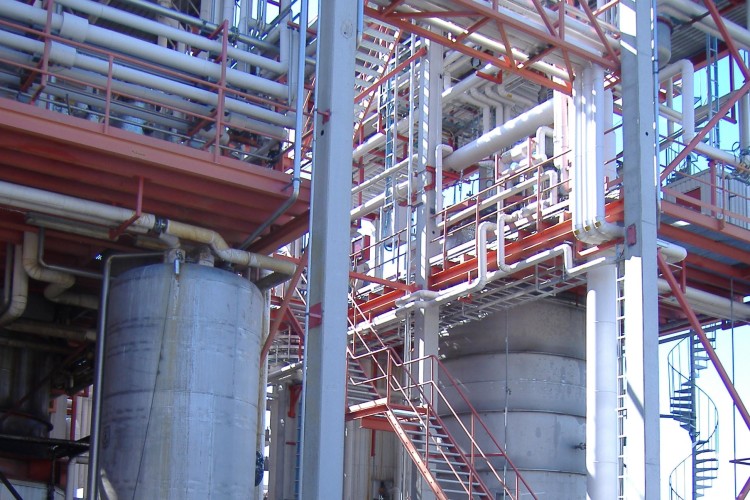 The activity is part of a strategic consolidation, which will allow BASF to focus its attention on alternative worldwide manufacturing, following its acquisition of chemical company Ciba in 2009.
A team from RVA has spent five months helping BASF prepare for the project and will now oversee the safe execution of the works. RVA has already directed the full tender process, assessing submissions from contractors across Europe and will remain on site throughout the three-month project execution. 
A 53t excavator with a 25m reach and a 2.3t shear will be among the machinery used to carry out the works, all within a confined operating space of approximately 3,000m2.
Major redundant plant items are to be dismantled for recycling but some external and internal elements of the production area have been cherry-picked by a new company that will store and distribute chemicals from this site. RVA must therefore ensure the protection and integrity of these assets, which include large storage vessels and a two-storey building with two process areas separated by a large warehouse.   

The next occupants are set to move onto the site before the project's completion and so RVA has to ensure that appropriate safety standards and methodology are applied.
RVA will also work with the contractor to safeguard the activity of the three industrial companies that currently share the BASF site.
"We sought RVA's expertise for the Kaipiainen project following their work with us at Seal Sands in the North East of England in 2009, where they demonstrated their ability to meet BASF's exacting standards when it comes to environmental health and safety," said Trevor Nicholson from the BASF Procurement HUB. "A project of this nature requires a thoughtful, coordinated and attentive approach, plus specialist industry knowledge that we know RVA can deliver."
Got a story? Email news@theconstructionindex.co.uk