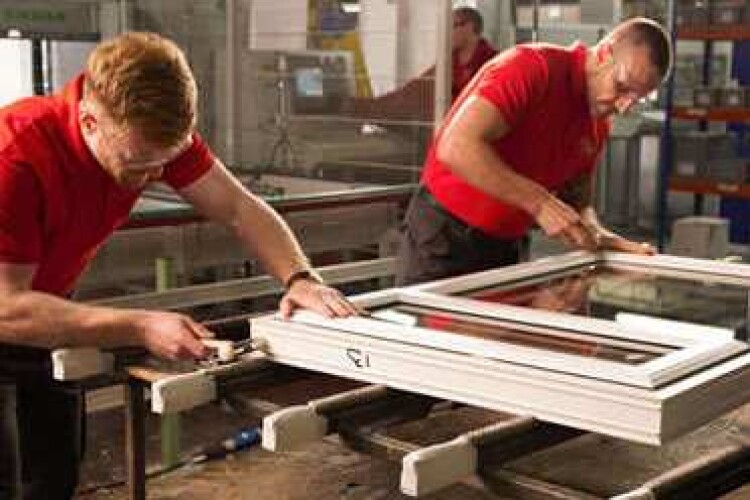 The failure of Safestyle with the loss of nearly 700 jobs comes after weeks of speculation since the company reported its half-year results showing a pre-tax loss of £6.7m. It revealed that it was in talks with shareholders and others to strengthen the balance sheet because its escalating debt was at risk of breaching borrowing covenants.
In early October it engaged Interpath Advisory to help explore options, including getting in  new money or selling some or all of the business. On Thursday 26th October it announced that it had failed to find new investors but was in talks to sell the business. A day later the prospective buyers withdrew and the board of Safestyle filed notice of intention to appoint administrators. Its shares were suspended from the Alternative Investment Market (AIM) of the London Stock Exchange.
According to the GMB union, staff were were told to down tools and marched off site at 5pm on Friday afternoon.
On Monday 30th October Rick Harrison and William Wright of Interpath were appointed as administrators.
The administrators said that about 70 of the 750 employees would be kept on in the short term to help wind down the business.
Interpath managing director Rick Harrison said: "After seeing strong sales during the Covid lockdown periods, many companies are seeing trading being impacted by the cost of living crisis and soaring costs.
"Unfortunately for Safestyle, and despite the tireless efforts of the management team over recent months, these challenges have proven too difficult to overcome. This will be particularly devastating for the company's employees as well as the many self-employed contractors who worked on behalf of the company."
Bradford-based Safestyle makes uPVC windows and doors in its factory in Wombwell and claimed to be the UK's largest installer of replacement windows and doors in 2021.
GMB organiser Lee Parkinson, said: "Safestyle UK workers have been completely let down by mismanagement from the very top of the business.
"More than 600 workers have been cruelly cut off from work, weeks before Christmas, with no guarantee that they will even get last week's pay-check.
"The impact of this closure upon the community of Barnsley cannot be overstated. It is simply devastating."
The Safestyle board has been chaired since July 2018 by Alan Lovell, who has a history of being parachuted into construction sector boardrooms to rescue basket-cases. He was there at the demise of Conder, Jarvis, Carillion, Interserve and now Safestyle. A notable exception is Costain, where he was first finance director and then chief executive in the mid 1990s. Costain still survives. He is also currently on the board of building materials distributor Sig and is chair of the Environment Agency.
Got a story? Email news@theconstructionindex.co.uk