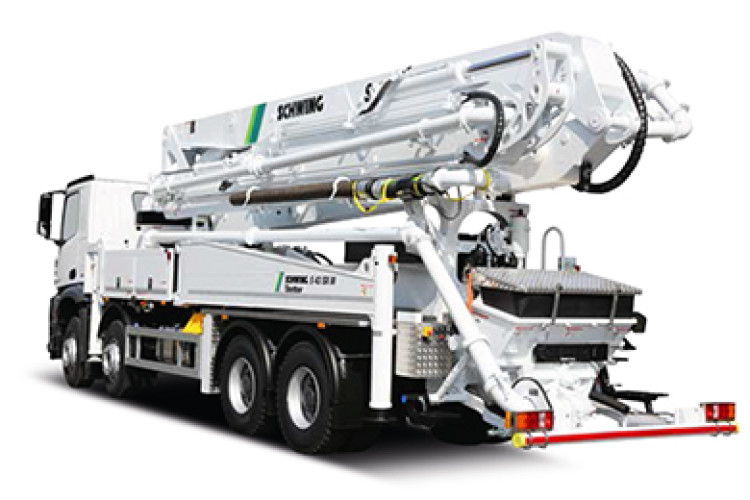 The 43-metre pump has been redesigned to cut operating costs and build on the commercial success of the predecessor S43SX models. A prototype was shown earlier this year the the Intermat trade fair in Paris.
Vehicle length has been reduced to less than 12 metres (including the rear under ride protection). The whole vehicle, with full tanks (water, diesel and AdBlue) and large P2525 pump kit comes in at under 32 tonnes, reducing fuel consumption, and comes with a European Certificate of Conformity (COC) ex-factory.
Another major change is in the geometry of the front outrigger and supporting legs. This means that a standard 4-axle chassis (with a distance between front axles of at least 1750mm) can be used without modifications whereas before, the second front axle needed to be displaced to make the necessary room for the front outriggers. This decreases the cost of production and therefore the purchase price. 
Schwing invented the twin cylinder hydraulic concrete pump and its patented self-sealing low friction B Rock Valve is still at the heart of the new S43SX.

Got a story? Email news@theconstructionindex.co.uk