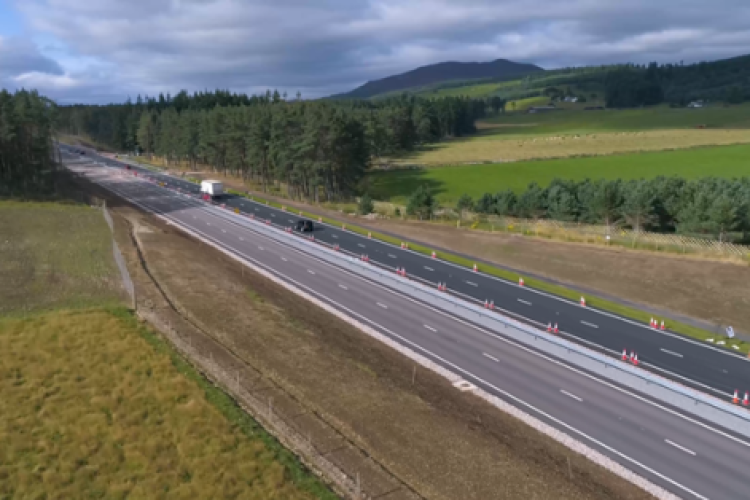 Bit by bit, Transport Scotland is upgrading the A9 to dual carriageway all the way from Perth to Inverness by 2025.
The shortlist for the next section, 9.5km between Luncarty and Pass of Birnam, is:
Farrans Construction and Roadbridge JV
Wills Bros Civil Engineering and Lagan Construction Group JV
Dragados SA
Balfour Beatty Civil Engineering.
The existing 9.5km stretch of single carriageway will be widened to full dual carriageway standard, providing safe and guaranteed overtaking opportunities in both directions.
All junctions providing direct access to the A9 will be closed and replaced with grade separated junctions.
Several new access roads and tracks will be constructed to provide properties with safe access to the local road network and the new grade separated junctions.
Four new overbridges are proposed to maintain local acess across the A9, along with the widening of one existing underbridge and the provision of a new side road bridge. Other structures, such as retaining walls and culverts will also be required.
The winning contractor is expected to be signed up in the first half of 2018. Estimated contract value is £70m.
The announcement of this shortlist coincides with the release of new aerial footage (below) showing the new 7.5km Kincraig to Dalraddy section that Wills Bros Civil Engineering and John Paul Construction are just completing under a £35m contract.
Got a story? Email news@theconstructionindex.co.uk