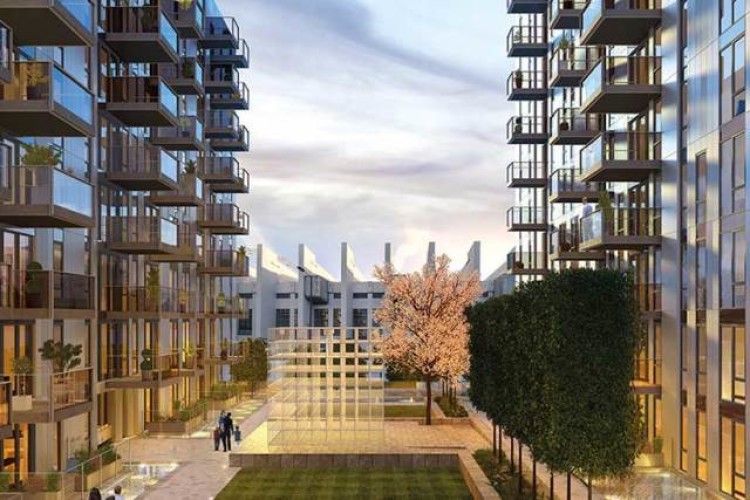 The £211m contract is for the construction of Canada Gardens, which comprises 743 new build to rent homes across seven buildings at Wembley Park.
This will be Sisk's ninth project at Wembley Park in a 12-year history of working with Quintain in the area.  During this period they have delivered the 475-home Emerald Garden development, London Designer Outlet, the Hilton London Wembley Hotel and the reconfiguration and refurbishment of the Grade II listed Wembley Arena, now the SSE Arena, Wembley. 
All the apartments at Canada Gardens will be managed by Quintain's build to rent business, Tipi.
Quintain chief executive Angus Dodd said: "Sisk has delivered eight successful projects to date at Wembley Park and has been a trusted partner for 12 years. I am delighted to continue our partnership with Sisk by awarding them our biggest ever construction contract. All contractors on Quintain's main framework are valued partners and members of a team working together to bring London property and places to life."

Stephen Bowcott, CEO of John Sisk & Son, said:  "At Sisk we are very proud to celebrate another milestone in the important relationship between ourselves and Quintain, who are an immensely valued client for us. We have used our previous experience over the last 12 years working with the design teams to drive efficiencies in to the project. We always look to add value to the design process with our early input and we will continue to work closely with Quintain as our trusted partner on this latest phase of the development at Wembley Park."
Sisk is a member of Quintain's main contractor framework.  Quintain's other contractors on site are Wates, McAleer & Rushe, McLaren and O'Keefe.
Construction on Canada Gardens is due to complete in 2020. 
Got a story? Email news@theconstructionindex.co.uk