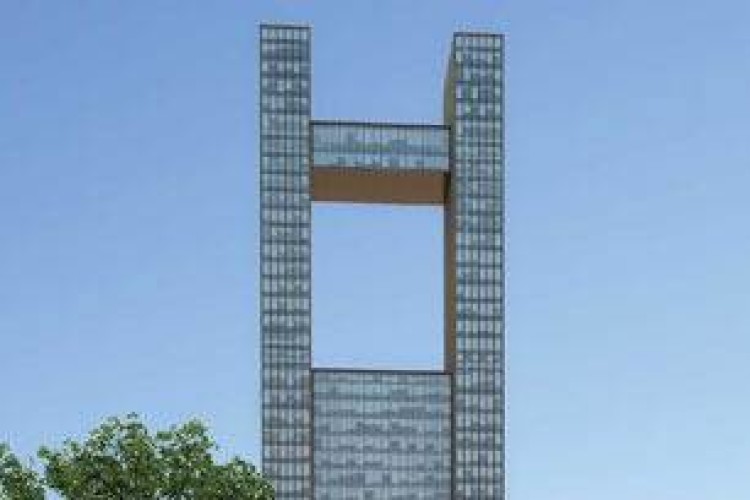 The competitive tender adhered to international tendering procedures with bids from international, regional and local companies. From an original list of 21 firms, it was awarded to Six Construct whose track record the Burj Khalifa Tower in Dubai.
This selection signals the beginning of Phase Two of Bahrain's $2.5bn (£1.55bn) waterfront community, which includes the podium and tower construction. Work will begin on 30 Novemberwith a target construction completion date of April 2014.  The 201m-tall, 50-storey hotel complex and a suspended 'Sky Pod' restaurant.
Bahrain Bay CEO Bob Vincent said: "This project takes on much more significance than a stand-alone development. The commencement of the main contract for the Four Seasons Bahrain Bay is seen as an important commitment to re-invigorating construction in Bahrain and bringing a fresh focus to real estate lending by local banks. In addition, the flow-on effects of more than 2,000 jobs during construction; participation by local Bahrain sub-contractors and suppliers during the development and more than 700 permanent jobs; will all serve to demonstrate a turnaround in the Bahrain economy."

Six Construct general manager Philippe Dessoy said: "We are excited to begin work on the Four Seasons Hotel project, and also to be given a chance to further demonstrate our construction excellence by contributing to a high-profile project such as Bahrain Bay. As with all our projects, we anticipate a timely completion on schedule and on-budget."
Phase One - the enabling works - of the Four Seasons Hotel project was completed in summer and included the moving of more than 40,000m3 of earthworks and 7,000m3 of concrete poured into over 800 piles. This enables Six Construct to start work immediately on concrete slab construction at grade and to mobilise the site.
Got a story? Email news@theconstructionindex.co.uk