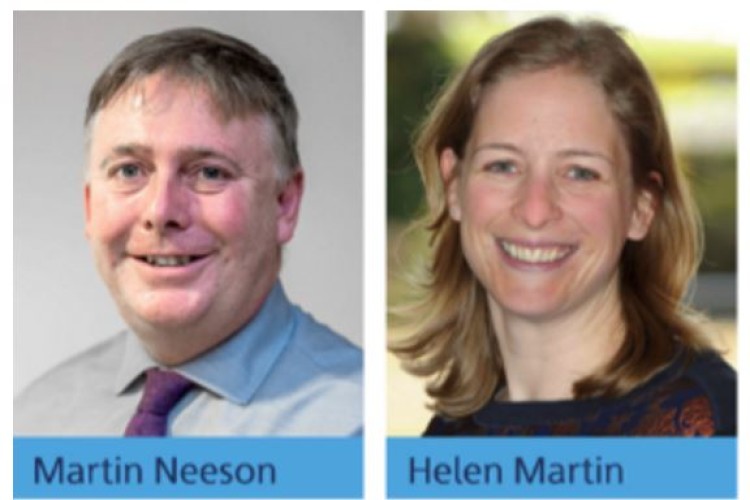 Martin Neeson becomes an executive vice president (EVP) and joins the executive management team with overall responsibility for the company's services operations. 
Neeson has been with Skanska for 15 years and has previously been managing director for three of Skanska's businesses. For the last four years he has headed up SRW engineering services and previously led the company's facilities management operations, as well as part of its utilities business.
Existing EVPs Gregor Craig and Thomas Faulkner take executive responsibility for the building and civils operations. 
Russell Hallmark has been promoted from business director at SRW engineering services, Skanska's mechanical and electrical operations, to succeed Neeson as its managing director.
Helen Martin succeeds Andreas Lindelöf as managing director of Skanska's development business, as the company looks to integrate its development activities more closely with its construction operations. 

She has previously held senior positions within Skanska's Infrastructure Development business and as Skanska UK's lead on risk management. Lindelöf will be moving to another role within the Skanska group. 
Russell Hallmark and Helen Martin will both join Skanska UK's senior management team.
"These changes demonstrate Skanska's strength in nurturing and developing talent, rotating our people to harness their broader business experience, as well as our strong culture of promoting from within," said Mike Putnam, president and CEO, Skanska UK. 
"We remain focused on helping our customers deliver on their commitments. We have a robust, stable business and we perform consistently in the top tier of the sector. We also have the high-quality people to sustain that stability and maximise the opportunities that will present themselves over the next five years."
Got a story? Email news@theconstructionindex.co.uk