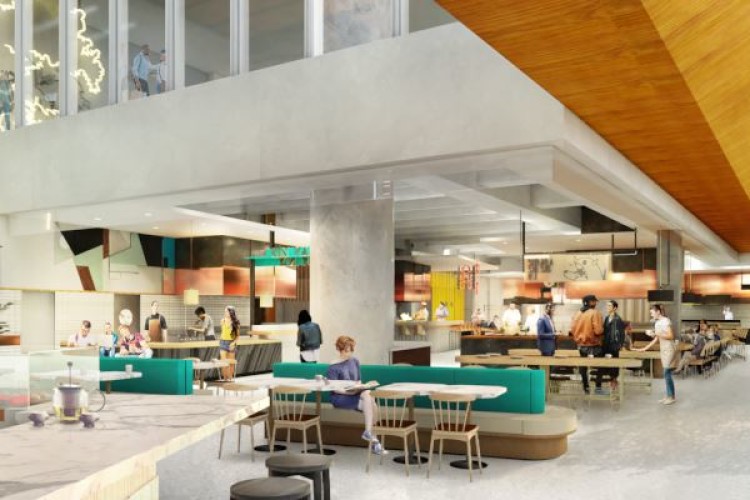 It has partnered with architect Michael Hsu to create the centre, called Understory, as part of the 35-storey Capitol Street office development currently under construction in Houston's central business district (CBD).
Understory – which Skanska said is "named for the lively space between the forest canopy and the underbrush" – is intended to be a vibrant, open community space. It will be located on a block in the CBD that includes five points of tunnel access.
Houston's tunnel network is approximately six miles long and links 95 city blocks.

Understory will feature over 35,000 square feet of community space that will include a full-service restaurant and a 9,000-square-foot culinary market. A central feature of Understory is the connection of the street and tunnel levels, facilitated by the 'Great Steps', a 30-foot-wide monumental staircase and gathering place that will create a street level gateway to the tunnel network.
"We are excited to partner with Michael Hsu to create a fresh, compelling destination that represents Downtown Houston's shift to a more vibrant 24/7 community," said Matt Damborsky, executive vice president for Skanska USA Commercial Development in Houston. "Understory's mix of culinary options, destination retail and community connection will create a dynamic hub where Houstonians can explore diverse flavours and gather with colleagues and friends in a setting that merges the street and tunnel levels in a truly distinctive way."
Skanska said that, upon its opening in 2019, the community space will be the first in the city's tunnel network to be programmed seven days a week, from morning to night, with a wide variety of culinary, retail, and cultural offerings.
Got a story? Email news@theconstructionindex.co.uk