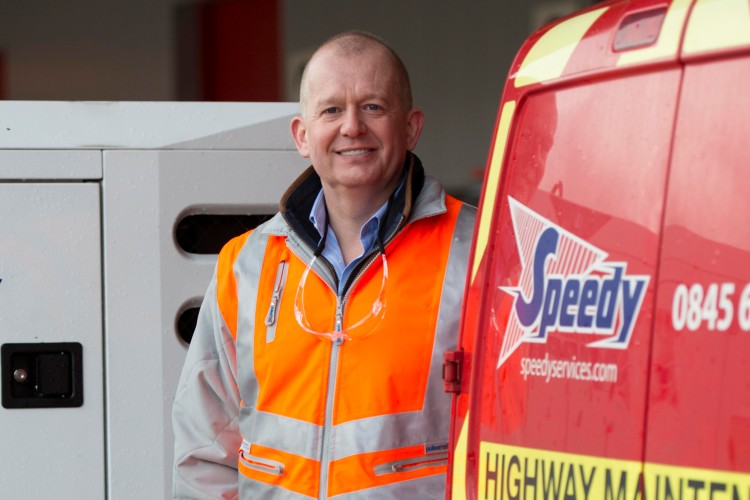 Six months ago Mark Rogerson gave every impression of a man who had rescued Speedy Hire from its problems that began to unravel after the discovery of fraud in its Middle East operations.
He had joined Speedy in December 2013 as chief operating officer and a month later took over as chief executive from Steve Corcoran when the 'accounting irregularities' were uncovered. (Mr Corcoran was not implicated; he was simply at the helm, where the buck stopped.)
Now Mr Rogerson has gone too after it emerged Speedy was not doing as well as it had thought.
As recently as mid May 2015 Mr Rogerson said: "We have responded decisively and effectively, restructuring both the UK and Middle East management teams. In addition, we have gained pace in winning a wide range of new contracts, and have implemented a number of new key initiatives that will enable us to continue to improve our capital disciplines, business processes and further strengthen the culture of the company."
However, a board-initiated review into the performance of the business found that there was a lack of equipment available for hire during a 'network optimisation programme' and that SME customers, the bread and butter of the construction industry, had been neglected while Speedy concentrated on big strategic accounts. The board also found that implementation of a new IT system had proved disruptive, leading to poor customer service.

In addition to this, talks that were expected to lead to a sale of Speedy's remaining oil & gas equipment business in the Middle East have broken down.
In a trading update this morning, the Speedy board said: "Whilst core hire trading across strategic accounts remains strong, without an improvement in revenue trend, and ahead of any delivery of the remedial programmes, the result for FY2016 will be materially below the board's expectations for FY2016 and the reported result for FY2015."
The board said that Mark Rogerson had taken the decision to step down himself. Former Hertz boss Jan Åstrand, who was appointed non-executive chairman in October 2014, has assumed the role of executive chairman until November 2015.  Group finance director Russell Down has been appointed chief executive officer with immediate effect and will also retain the finance role until a replacement is appointed.
Jan Åstrand said: "This is extremely disappointing.  I believe that Speedy remains a fundamentally good business but, whilst some progress has been made over the last year, the remedial action programmes have not been delivered as needed.
"Our immediate priority is to accelerate the execution of those programmes and realise the upside we believe they will deliver over the medium term.  Additionally, we will increase our focus on the SME core hire market. Improving performance is our top priority."
Got a story? Email news@theconstructionindex.co.uk