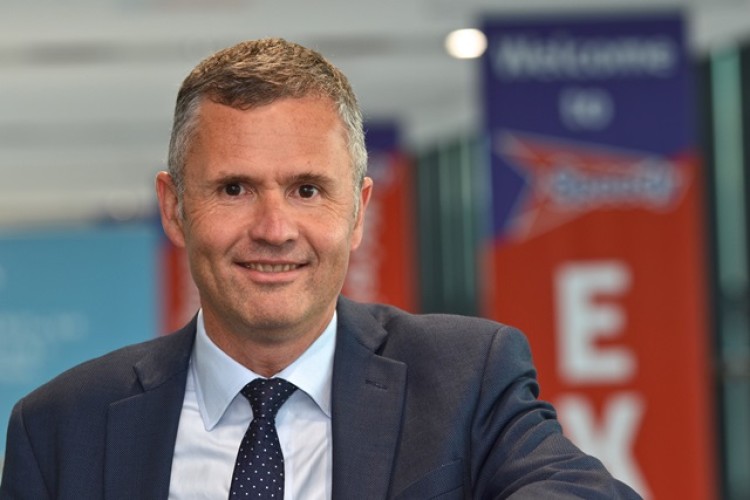 It seems like there's never a dull moment in the Speedy boardroom and 2016 has offered us the entertaining spectacle of a dust up between the chairman and the company's biggest shareholder. The chairman won in the end, though it was a somewhat Pyrrhic victory.
It has been a difficult few years for the plant and tool hire chain, ever since fraud was uncovered in its Middle East operations in January 2014 and Steve Corcoran resigned as chief executive. He had been with the company for 25 years.
Wing Commander Mark Rogerson, late of Serco and (briefly) Costain, took over. He had only recently joined Speedy, in December 2013, as chief operating officer. He was surely not expecting such an early promotion.
Rogerson set about sweeping the stables. In his first six months Speedy delivered 12% growth, profits were rising. 
By May 2015 Mr Rogerson could say: "We have delivered the planned improvements to our UK network ahead of the scheduled timeline, successfully implemented a new IT system, and have made significant progress in establishing a new culture across the business."
He had brought in a new four-man senior management team – a COO and directors of sales & marketing, corporate development and SHEQ. Such has been the instability at Speedy, only one of these four men is still with the company.
By mid 2015, clearly uneasy, the board decided to dig deeper and found that "remedial action programmes have not been delivered as needed".  There was a lack of equipment available for hire during a 'network optimisation programme' and that SME customers, the bread and butter of the construction industry, had been neglected while Speedy concentrated on big strategic accounts. The board also found that implementation of a new IT system had proved disruptive, leading to poor customer service, and equipment availability was unsatisfactory.  In addition to this, talks that were expected to lead to a sale of Speedy's remaining oil & gas equipment business in the Middle East had broken down. In July 2015, just 18 months in post, Rogerson 'decided to resign' and the board issued a profits warning.
Jan Åstrand, the former Hertz boss who had been appointed non-executive chairman in October 2014, took it upon himself to take charge as executive chairman – until November 2015 we were told at the time.  Russell Down, who had joined from Hyder Consulting as finance director just a few weeks before, stepped up to be chief executive. Déjà vu all over again.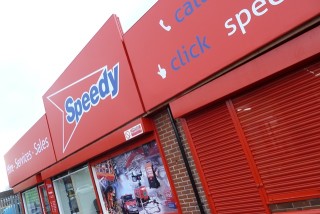 It was when Speedy reported a pre-tax loss of £57.6m for the year to 31st March 2016 and Ebitda was down 27% that key shareholders lost patience.
In July 2016 Toscafund Asset Management requisitioned a general meeting of the shareholders to remove executive chairman Jan Åstrand from the board of directors and replace him with former Mouchel and Crest Nicholson chairman David Shearer. Toscafund owns 19.4% of Speedy and is its biggest shareholder.
The campaign against Åstrand centred on Tosca's frustrated desire to see Speedy merge with rival tool hire firm HSS, in which Toscafund also holds 18.1%. Åstrand was against the move and was thus seen as an obstacle to progress. Besides, wasn't he supposed to have gone back to being non-executive chairman in November 2015?
Between 25th July, when the shareholder meeting was called, and the 9th September 2016, when the vote took place, both sides made increasingly strident pitches to other shareholders for support. Under fire, Åstrand agreed to move back to a non-executive role and relinquish full day-to-day control to the chief executive once the dust had settled.
In August Toscafund chief executive Martin Hughes wrote to Mr Astrand telling him not to bother waiting for the shareholder vote. Fortunately for the prurient, but unfortunately for Speedy, he decided to make it an open letter.
He wrote: "Given the significant opposition against you, of which I am sure you are fully aware, we believe that your position is untenable for the following reasons: since your appointment as executive chairman in July 2015, the company's share price has fallen by 29%. Over a three year period, it has declined by 42% from 60 pence to 35 pence. You have proved to be an indecisive business leader. Your previous roles and experience do not justify your current position and remuneration."
He also alleged that that Åstrand had "undermined the position of Russell Down" by having interviewed at least one potential replacement for the chief executive's job.
The Speedy board disclosed the full extent of Toscafund's agitation for a merger with HSS, in which it had been building a stake. Toscafund first suggested Speedy merge with HSS in January 2015, a month before HSS's initial public offering. This was considered briefly and rejected. Toscafund kept at it.
On 14th July 2015, Toscafund introduced Åstrand to Alan Peterson, his opposite number at HSS, and the two men met several times in the months ahead to explore merger possibilities.
In early October 2015, with HSS having lost more than 70% of its market value in the seven months since its flotation, Toscafund again wrote to the Speedy board pressing for a merger with HSS.  A meeting was held on 30th November 2015, attended by the HSS and Speedy chairmen, the companies' respective financial advisers and a representative of Exponent (the largest shareholder in HSS with 50.4%). News of the meeting was leaked to the press, prompting Åstrand to go public to say that a merger with HSS was off the table.


Still Toscafund pressed and further conversations and meetings between Speedy and HSS directors took place in March, May and June 2016. Once again, merger was again ruled out as "not in the best interests of all shareholders".
This is how Martin Hughes saw it, as described in his letter to Jan Åstrand: "You oversaw prolonged talks with regard to a potential merger with HSS Hire Group plc, which you inexplicably halted without consultation with the shareholders. You are aware that the advisors were comfortable with £20m annual synergy benefits above and beyond cost savings that would be achieved in the ordinary course of business. The merger would have been at least 70% accretive to the annual profit of Speedy Hire and the benefits would have insulated the company from the effects of a possible UK economic slowdown. The higher core earnings of an enlarged group would have also led to better net cash flow, a subsequent lower level of future indebtedness and a value added return on invested capital.  However, you were aware that there was unlikely to be a role for you in the combined business."
In other words, Åstrand was accused of putting his own benefit ahead of shareholders.
When it came to the vote, Åstrand retained the support of 63.44% shareholders by persuading them that Speedy was now firmly in recovery mode and any merger would jeopardise that.
A resolution to appoint David Shearer, Toscafund's nominee, as a non-executive director was narrowly approved by 52.84% to 47.16%.
A few weeks later, on 30th September, Åstrand returned as promised to a non-executive role, removing Down's training rein.
Åstrand's victory depended on his assertion that Speedy's recovery was real. Shareholders were told: "The recovery plan, which has been developed and implemented by Jan Åstrand and Russell Down, has stabilised the business, which is now showing signs of revenue growth. This has been achieved through the strengthening of senior management, improving customer service and relationships, significant improvements in management information systems, setting out clear financial KPIs and driving these through the business. Encouragingly, the business has retained a number of major framework contracts since 31st March 2016.  In addition, overheads have been reduced significantly over the last 12 months."
But how real is that recovery? After all, it is only 18 months ago that Mark Rogerson claimed to have turned Speedy around and then look what happened.
Russell Down says that while the turnaround task is not yet complete, Speedy is a different company today to the one he joined just 18 months ago. Speedy uses the same Microsoft management software that he had previously used at Hyder Consulting, so that was familiar. But there was something missing. "When I joined, a lot of the information that I expected to see wasn't there," he says. Which assets and customers were the most profitable, utilisation detail and other key performance indicators were simply not available. "It wasn't a robust reporting system," he says.
The new computer system has also brought more speed and accuracy to invoicing he says, which should make processes less cumbersome for customer too, he hopes.
Secondly, he says, three was a lack of customer focus. Staff were technically sound on the performance of the equipment but the culture of the company (despite Rogerson having not long before said otherwise) was insufficiently customer focused.  "We turned our back on smaller customers a few years ago to focus on major accounts," Down says. This is now being reversed.  Everyone in the organisation is being put through a customer experience training programme, from top to bottom.
The equipment availability issues have also been addressed, he says.
The senior management team also seems more settled now. While many of Rogerson's recruits have been and gone, Down is now happy with the structure and people he has in place.
Down was speaking shortly before announcing Speedy's interim results for the six months ending 30th September so was unable to give too much detail at the time. However, the half-year results have now been published and turned out to be above expectations, showing a a pre-tax profit of £5.4m, compared to a loss of £13.5m for the same period in 2015 and that £57.6m loss for the year.
Turnover is up, utilisation is up, return on capital employed is up and overheads are down.
Now he has access to information that reveals where the money comes from, Down is able to make rational decisions. In August the entire large mechanical plant fleet, comprising excavators, dumpers and ride-on rollers of three tonnes or greater, was sold to Ardent Hire Solutions for £14.4m. He said at the time: "The disposal is consistent with our strategy of focusing on core operations and further strengthening the group's balance sheet."
At the same time, the company is ready to make acquisitions, particularly in attractive niches. In February Speedy paid £1.5m for rail plant specialist OHP. Down says rail is a growing market with higher barriers to entry than general tool hire. There might be more such deals ahead. "We are in a very strong cash position; we are not overly geared," Down says.
The shareholder revolt was clearly an episode that Russell Down would have preferred not to have been put through. It took up much of his time during the summer, as well as that of his chairman and the company secretary. For the business as a whole, however, he does not believe it was significantly disruptive. On the other hand, it is not necessarily over yet. The share price has a lot of climbing still to do before hungry shareholders are likely to be satisfied.
This article is an updated version of one that first appeared in the November 2016 issue of The Construction Index magazine, which is available to read for free online at epublishing.theconstructionindex.co.uk/magazine/november2016
Got a story? Email news@theconstructionindex.co.uk