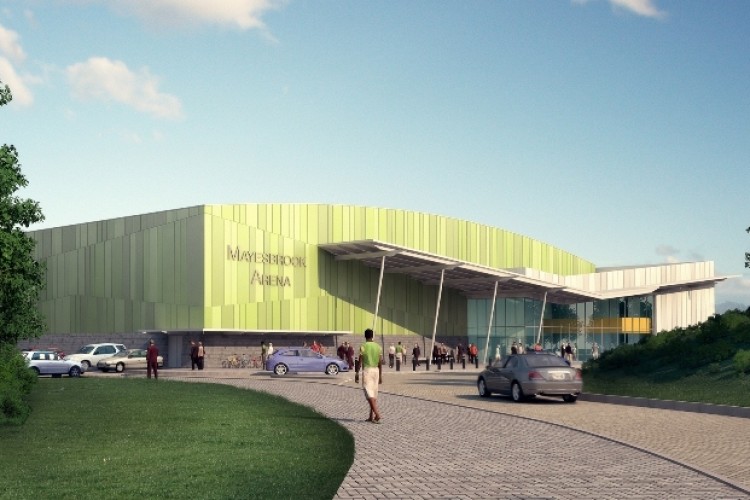 The Mayesbrook Park Sports Arena will be the biggest sports hall in the UK and second largest in Europe, it is claimed. Initially, it will be used as an official training venue by 2012 Olympic handball and wheelchair rugby teams, and could become the focal point for the development of handball in the UK.
The project, designed by LRK Associates, features a 5,000m² sports hall, a 1,000m² gym and changing facilities.
Construction is scheduled to be completed by February 2012.
Morgan Sindall recently completed the £38m Basildon Sporting Village in Essex.

Regional managing director Peter Jacobs said: "Being involved in an Olympic build process is all about leaving a legacy for the local community, which is what Mayesbrook Park Sports Arena will do. It will help to put the area on the global map, as it plays host to some of the world's leading athletes in 2012."
Paul Goodwin, chief executive officer of the British Handball Association whose teams will be training at the facility during the Olympic Games, said: "Mayesbrook Park Sports Arena will provide one of the best handball training facilities in the UK, rivalling the best in Europe. Having a world class facility within a stone's throw of the Olympic Park will greatly enhance our preparation, reduce our travelling time and cost and provide a competitive advantage to our teams.
 "The British Handball teams and the Olympic Games will be the catalyst for the growth of handball in Britain, and London will be at the forefront of the sport's growth. I believe that Mayesbrook Park Sports Arena will become synonymous with handball after the Olympic Games and many young people from east London will not only be able to take up the sport at Mayesbrook but potentially become the next GB handball players."
Got a story? Email news@theconstructionindex.co.uk