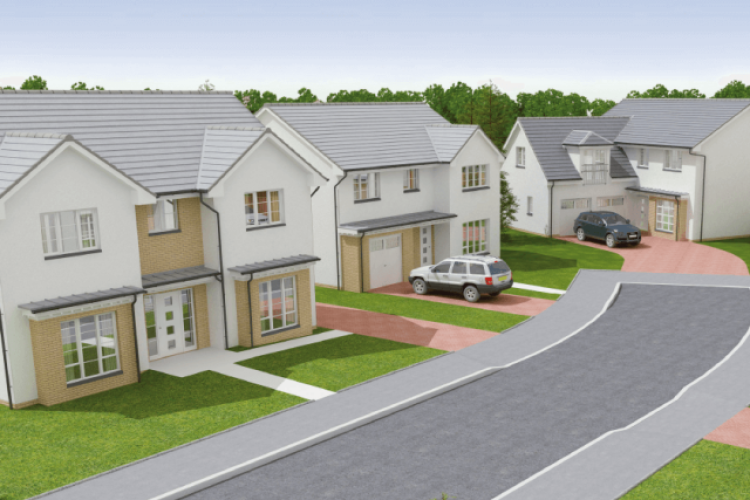 Dawn Homes, trading since 1984, is a Glasgow-based housebuilder focused on private housing in West Central Scotland and Ayrshire. Elgin-based Springfield's current area of operations is the northeast and central belt of Scotland
Dawn Homes sold 87 houses in the year ended 31st January 2018 at an adjusted average selling price of approximately £220,000 (excluding eight properties completed through a joint venture with Housing Growth Partnership). Revenue for the year was £22.4m and pre-tax profit was £2.2m. It has 49 employees. Founder and chairman Allan MacDonald turned 70 last month.
The Dawn Group has a land bank of 1,410 plots, of which 47% have planning permission. The gross development value (GDV) of the land bank is £295m and equates to approximately 15 years of development at current rates of activity. Six sites are currently active, representing 452 units.

Springfield has conditionally raised £15m through the placing of 12,500,000 new ordinary shares at 120 pence per share to help fund the acquisition.
Springfield executive chairman Sandy Adam said: "This was a rare opportunity to acquire a profitable company that builds great homes. Dawn Homes is a well-run business with an excellent reputation in Western Central Scotland. I am delighted that they are joining our team and welcome all their employees into our company. There is a massive need for more housing in Scotland and Springfield will play a significant part in addressing that need. We will be supporting the skilled Dawn Homes team to build more homes each year. Overall, this acquisition will enable Springfield to grow and deliver housing more widely across Scotland."
Chief executive Innes Smith added: "The acquisition is part of our stated strategy of accelerating growth through expansion into new areas. Through the purchase of Dawn Homes, we have gained another foothold in another part of Scotland. The focus of both companies continues to be looking after our customers, building great homes and building more homes."
Got a story? Email news@theconstructionindex.co.uk