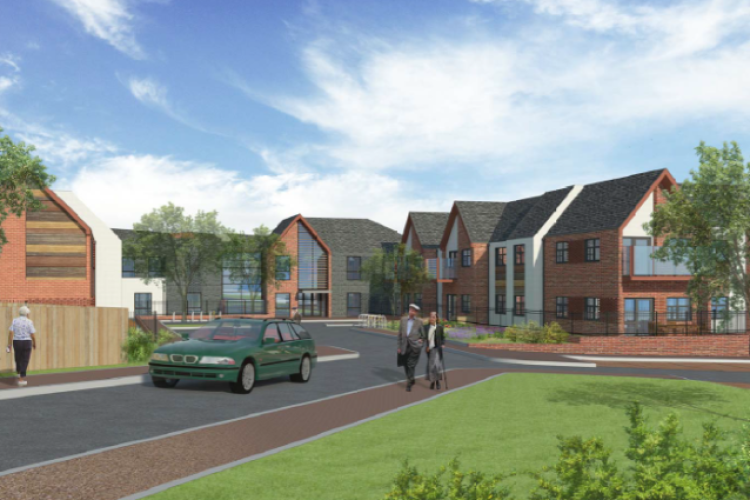 The home will be the first facility in the UK to offer 'shared care', a service that enables people living with dementia to stay together with their partners and receive full support. 
Stepnell will start construction this month on the purpose-designed, two-and three-storey development which will provide 64 one-bed rooms for people needing nursing or dementia care, and respite care.
The project will also see the creation of 20 one- and two-bedroom apartments designed especially for people living with dementia and their partners. Outdoor facilities include a bowling green, gardens and wild meadow areas. 

The building's construction will incorporate brick and block, steel frame, concrete precast floors and a slate roof with single-ply membrane. The façade includes brick, render and weatherboarding, which together will give the building a smart, modern look. Completion is expected during summer 2018.
"Stepnell has leading expertise in the design and construction of cutting-edge specialist care facilities which enable people to live life to the full, and as independently as possible," said Stepnell regional director Rob Speirs. "We are therefore delighted to be working with Brendoncare on this ground-breaking nursing and dementia care centre which will significantly improve the quality of life for older and vulnerable people in the area."
 "This is a new and highly innovative project, which will support people with nursing care needs as well as those living with dementia and their partners," said Brendoncare chief executive Carole Sawyers. "We are delighted to be working with Stepnell and benefit from their strong background of construction in the care sector."
Got a story? Email news@theconstructionindex.co.uk