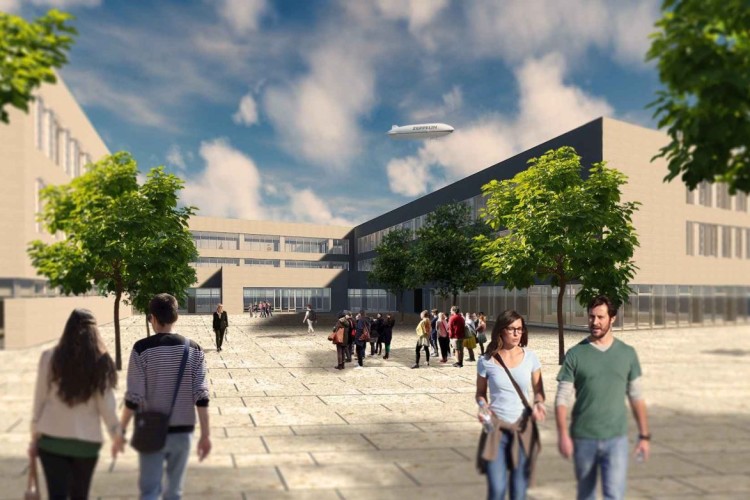 The contract value amounts to €108m (£95m) and completion is due in November 2021.
"The school buildings were designed as a nearly zero-energy building with a very high coverage of its own needs through renewable energies," said Thomas Birtel, CEO of Strabag. The energy supply will be largely through district heating and geothermal energy. The latter will be used for both heating and cooling purposes, made possible through downhole heat exchangers at a depth of up to 90m. The school's electricity needs will be covered by green electricity.
The Bertolt Brecht School will have enough space for about 1,800 students. The complex consists of three floors and four building blocks and will be surrounded by green space subdivided into different activity and rest areas. In the eastern portion of the complex, there will be a sports hall. The gross floor area of the school will amount to about 28,000m², that of the sports hall will be about 10,700m².
Got a story? Email news@theconstructionindex.co.uk