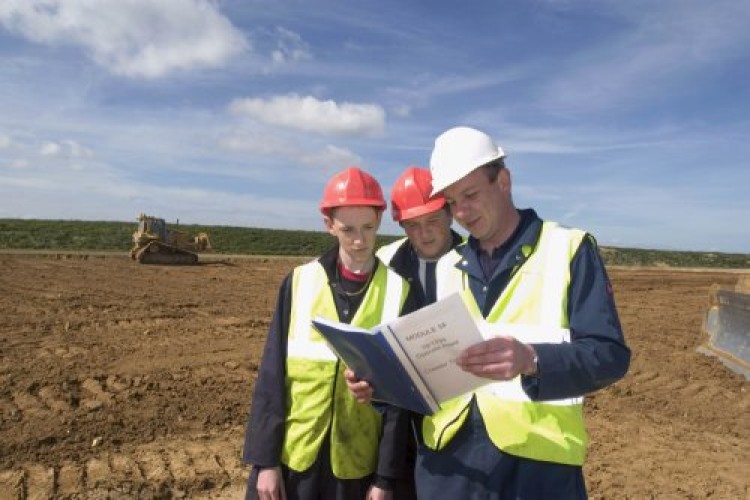 The strategy document, called Construction 2025, is launched at a 'Government Construction Summit' today.
Various industry organisation from within the Strategic Forum for Construction worked with government to set out what improvements are needed in skills training, procurement reform, technology & innovation (including BIM) and sustainability.
A Construction Leadership Council will now be established to try and implement the Construction 2025 action plan.
Hopes and aspirations include a 50% reduction of greenhouse gas emissions in the built environment by 2025 and a 50% reduction in the £6bn trade gap of building products and materials. Other targets include a 50% reduction in delivery times and the development of a new fair payment charter. Proposed procurement reform includes a rationalisation of pre-qualification procedures for public sector contracts.
Business minister Michael Fallon said: "Construction accounts for nearly 7% of the UK economy, over 280,000 businesses and employs around three million people. It is a sector where Britain has a strong competitive edge, the capabilities for rapid new development and a potential for unlocking great wealth for our economy."
Unable to resist clichés, he added: "With the global construction market forecast to grow by 70% by 2025, Britain is now in a global race for growth and jobs, and we can't afford to be left behind. Growth requires joint action, which is why industry and government have come together to create this vision for the future of the construction sector."
Strategic Forum chairman Bill Bolsover said: "Over the last six months we have seen genuine partnership working between industry and government to produce today's strategy. Construction 2025 has the full support of the Strategic Forum for Construction.

"However this must not be a document that sits on a shelf. There is a real opportunity to change our industry and we must grasp it. As the lead body representing all parts of the industry, the Forum is uniquely placed to fulfil this role"
Travis Perkins chief executive Geoff Cooper, speaking as chairman of the Construction Products Association, said: "An industrial strategy is a great opportunity both for our sector and our country, and we've been calling for this kind of partnership for quite some time. This is the start of something new for the construction sector, and it's a chance to take concerted, coordinated action to boost growth and create jobs. We have to get behind it and make it work."
Mr Cooper was was one of 18 industry figures chosen by government to contribute to the strategy via an advisory council.
Kevin Louch, managing director of Stanford Industrial Concrete Flooring and president of the National Specialist Contractors Council said: "The construction sector is extremely diverse and as an enabling industry we provide the infrastructure, built environment and solutions necessary for all other sectors to do business. The opportunity to play a part in transforming our industry must not be missed by our generation and I am delighted to be a part of it."
Construction Industry Council chairman Jack Pringle said: "At last, a construction industry strategy led by government in partnership with the industry. The most important part of this is the vision of a modern, attractive, digital, integrated industry that gives clients better, faster, cheaper and greener products – and the route map to achieve this."
Representing the Construction Alliance, Julia Evans, chief executive of the National Federation of Builders, said: "The production of the industrial strategy for construction has been an object lesson in co-operative working. Now is the time for the industry to collaborate right across the sector and with government for collective delivery. Together those involved stand ready to do this with passion and commitment."
Construction Products Association chief executive Diana Montgomery said: "The government is to be commended for working with industry and setting out a clear, yet achievable, action plan for improvements across the supply chain. This strategy is not an end but a beginning."
Got a story? Email news@theconstructionindex.co.uk