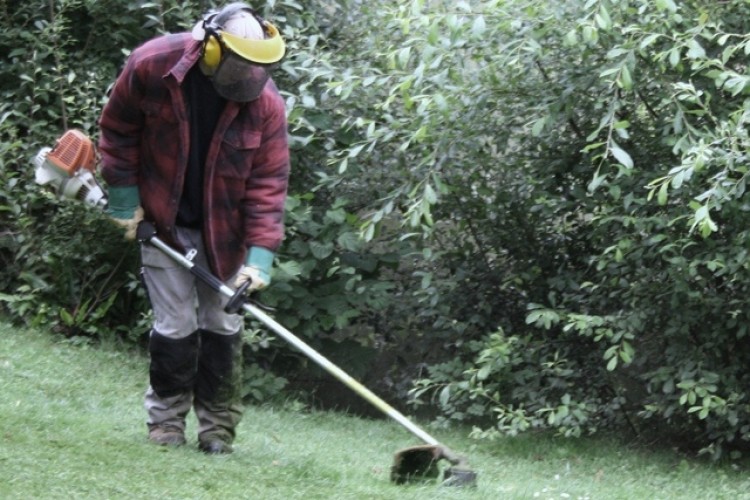 The workers routinely used vibrating power tools in their work, for cutting and strimming grass, hedges and trees.
The council has now been prosecuted and fined for failing to manage the risk and for not restricting hours worked with vibrating tools.
The Health and Safety Executive (HSE) prosecuted Wirral Metropolitan Borough Council after 29 workers in the parks and leisure department were affected by Hand Arm Vibration (HAV) syndrome between July 2005 and December 2009.
One of the workers, Nick Bower, began noticing problems with his hands after several years working as head greenkeeper at Hoylake Golf Course, where he regularly worked with strimmers and mowers. The 47-year-old was diagnosed with the syndrome in 2009, and suffers dexterity problems and intense pain in his hands during cold weather.
Mr Bower has since changed jobs and is now undertaking other duties for the authority that do not involve working with vibrating machinery. He is on permanent medication to help with blood flow to his hands and nerve damage.
HAV syndrome results in poor grip, numbness, tingling and acute sensitivity to cold resulting in pain. Once the condition has developed, reducing or eliminating exposure to vibrating tools will prevent it from getting worse, but the damage is largely irreversible.

An HSE investigation found that the council did not properly assess the risks faced by using such equipment or implement suitable control measures, such as limiting exposure to the tools or providing alternatives.
The council was fined a total of £25,000 and ordered to pay £9,417 in costs after pleading guilty to two breaches of the Control of Vibration at Work Regulations 2005.
Speaking after the hearing, Mr Bower said: "Before I was diagnosed with Hand Arm Vibration syndrome, I would often use vibrating machinery for long periods of time in the course of my job. When I began noticing symptoms and went to the doctor, he immediately asked what I did for a living and made the connection.
"I still have problems with loss of feeling and find it difficult to do everyday tasks such as fastening buttons. An attack can be triggered by everyday events such as a change of temperature or even taking food out of the freezer.
"Although I no longer work with vibrating tools, I will have the condition for life - the nerve and blood vessel damage is irreversible."
HSE inspector Christina Goddard added: "Wirral Council failed to take action to prevent damage caused by vibrating tools, with the result that 29 workers now suffer from a debilitating condition. The council should have limited the amount of time workers spent using vibrating equipment or provided alternative tools. If appropriate action had been taken then the workers' condition could have been prevented."
Got a story? Email news@theconstructionindex.co.uk