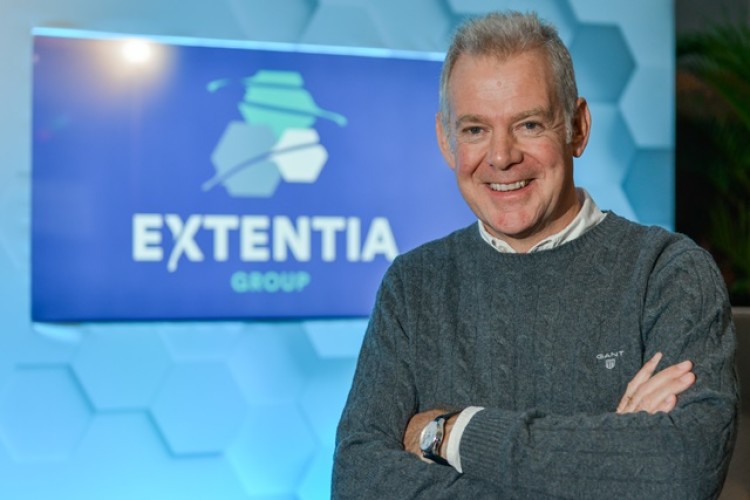 Office furniture supplier Southerns was taken over by Central Square Holdings in 2016. Styles & Wood was then acquired in March 2018.
The newly rebranded Extentia Group is made up of 11 specialist property-related businesses, from design, project management and delivery, to fit-out and facilities management.
Extentia Group is forecasting revenues of £230m for the year ending June 2019, up 20% from £185m for the previous year.
Contract successes in its first year of trading have included Tesco choosing the group's estate management software, iSite, for its property management, and Spatial Initiative – a joint venture with offsite construction company Extraspace Solutions – securing £50m of orders from the Department of Education for modular school buildings.
And group businesses GDM, SpaceInvader, Styles&Wood and Southerns Broadstock have been appointed to deliver a range of design and fit out projects across Europe and the USA for Deutsche Börse Group (DBG).

Extentia Group is owned by Yorkshire trucking tycoon Steve Parkin, who floated his Clipper Logistics business in 2014. Chief executive is Tony Lenehan, who was previously chief executive of Styles & Wood, which turned over £115m in 2016.
Tony Lenehan said: "There is a fundamental link between productivity and the design and operation of real estate assets. Our vision for Extentia Group is simple: we will help our clients to create and optimise environments that drive productivity and support stronger performance.
"We're proud to launch our new brand, which has a unique and highly relevant proposition for the built environment. Our 11 businesses have distinct identities and established brand equity with blue chip clients. Together they represent an end-to-end capability which is unique in the market. This collaboration is already bearing fruit and we will continue to drive integration across the business.
"Our resilient strategy is focused on predictable, non-cyclical sources of work, and our proprietary technology will add value to clients and unlock new opportunities. Following a productive and exciting period spent realising the rationale for bringing these businesses together, my management team and our backers are raring to begin this new chapter of growth and investment in the business."
Extentia Group has more than 700 employees across 12 UK and Ireland offices. The 11 subsidiary businesses, including Styles & Wood and Southerns, will retain their existing brands. They are:
GDM – engineering and environmental design consultant
SpaceInvader – interior design consultant
Mobias – management and transformation specialist
Keysource – critical environment specialist
Styles&Wood – built environment programme management and contracting
Spatial Initiative – modern methods of construction (joint venture with Extraspace Solutions)
SouthernsBroadstock – manufacture and supply of furniture, fixtures & equipment
Ralph Capper – design-led furniture supplier
Arctick – risk management software
iSite – property estate management software
Concourse FM – facilities management.
Got a story? Email news@theconstructionindex.co.uk