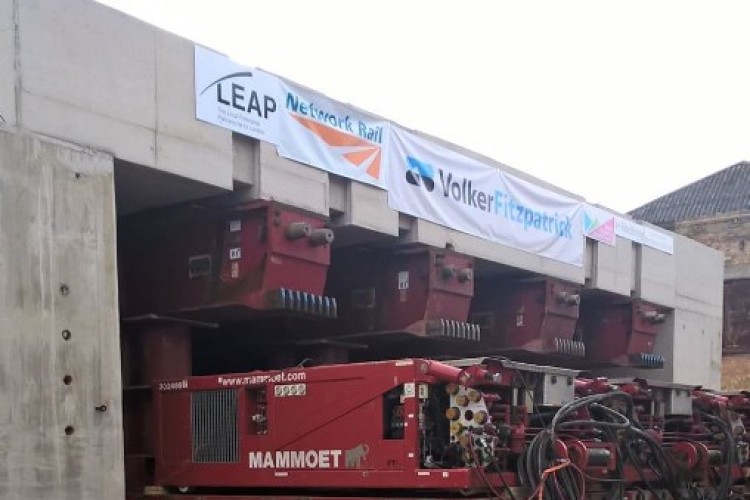 A 2,000-tonne concrete structure was wheeled into place during the extended weekend, following its construction on land next to the station.
In an operation that took only four days, Network Rail's main contractor VolkerFitzpatrick removed the existing tracks and platforms, excavated the land underneath to create space for the subway and then moved the concrete box into place on self-propelled modular transporters. The track and platforms were then rebuilt so that train services could run as normal on Tuesday.
"This was a complex undertaking which went smoothly due to the forward planning and engagement of all stakeholders," said John Cox, managing director of VolkerFitzpatrick's rail division. "We look forward to completing the remainder of the works to the station and enabling the benefits this will have once finished in early 2018."
The subway is part of a £25m scheme to improve access at the station, replacing a footbridge that was taken out in February. Network Rail is delivering the project as part of its Railway Upgrade Plan, on behalf of London Legacy Development Corporation, which is funding the scheme.

In the coming months, work will take place to install an illuminated glass wall through the subway to separate paying customers using the station and those who want to use it to cross the tracks and pass by.
A new entrance and ticket hall is also being built at ground floor level along with new stairs and two new lifts.
Richard Schofield, Network Rail's route managing director for Anglia, said: "The completion of the subway marks a major milestone in the project and will make a huge improvement to the way people access the station and new facilities when the work is completed next year."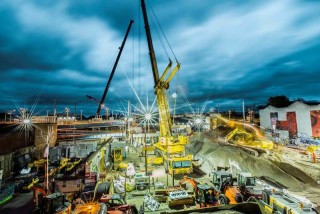 Got a story? Email news@theconstructionindex.co.uk