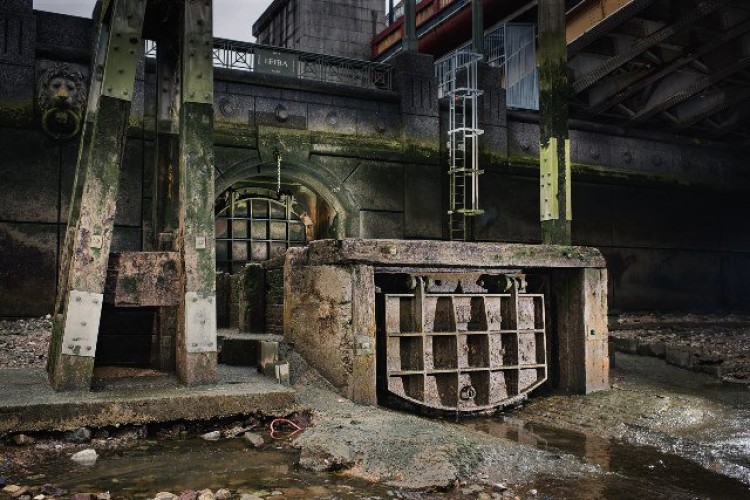 With Ofwat today signing off the deal between Thames Water and project licensee Bazalgette Tunnel Ltd [see separate report here], construction contracts have now also been signed with the three consortia pencilled in earlier this year.
BMB JV (BAM Nuttall, Morgan Sindall and Balfour Beatty) has the West contract.
FLO JV (Ferrovial Agroman UK, Laing O'Rourke Construction) has the Central contract.
CVB JV (Costain, Vinci Construction Grands Projects and Bachy Soletanche) has the East contract.
In addition, Amey has the system integration contract and will be responsible for providing process control and communication equipment and software systems for operation, maintenance and reporting across the Thames Tideway Tunnel system once commissioned.
Balfour Beattty said that its consortium was starting mobilisation on the west tunnel in September 2015. Costain said that its team was starting work immediately.  
The Thames Tideway Tunnel project will create more than 9,000 direct and indirect jobs at the peak of construction.
BMB's contract, initially estimated at between £300m-£500m, has now been confirmed as worth £416m. BMB's west section will run from Acton to Wandsworth and will incorporate seven separate work sites along the route. Works will include design, construction, commissioning and maintenance for a two to five year period following construction completion.  

CVB's contract was initially estimated at between £500m and £800m. The price is now £605m.
FLO's contract for the central section was originally estimated at between £600m and £950m.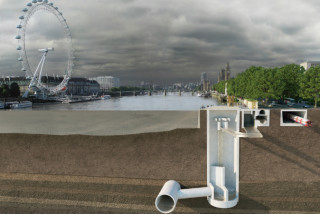 The Thames Tideway Tunnel will stem the flows from the 34 'combined sewer overflows' (CSOs) identified by the Environment Agency as the most polluting. The £4.2 billion project will connect up with the Lee Tunnel. This has already been constructed by Thames Water to take wastewater otherwise destined for the river to Beckton sewage works, East London, from early in 2016.
Andy Mitchell, CEO at Tideway, the delivery organisation for the Thames Tideway Tunnel, now owned by Bazalgette Tunnel Limited, said: "Our task over the next seven years is quite simply to make sure London has a sewerage system capable of meeting the capital's modern-day needs. Everyone in the team is excited and can't wait to get started.
"It's not just about cleaning up the river, important though that is. Nor is it just about building a tunnel. It's about making sure we transform the River Thames, making it central to the capital's wider social and economic well-being. This is a once in a generation opportunity and we are determined to raise the bar in every way, not least the way we treat local communities potentially most directly affected by construction works.
"Through our commitment to remove excavated materials by barge, the opportunity to rejuvenate the river as a transport artery will be a particular focus for us."
Environment secretary Elizabeth Truss said: "The Thames Tideway Tunnel will be a fantastic example of world leading British engineering at its best. It will also boost economic growth across the capital, generate more than 9,000 jobs and bring huge benefits to the natural environment by protecting the Thames from sewage."
Got a story? Email news@theconstructionindex.co.uk