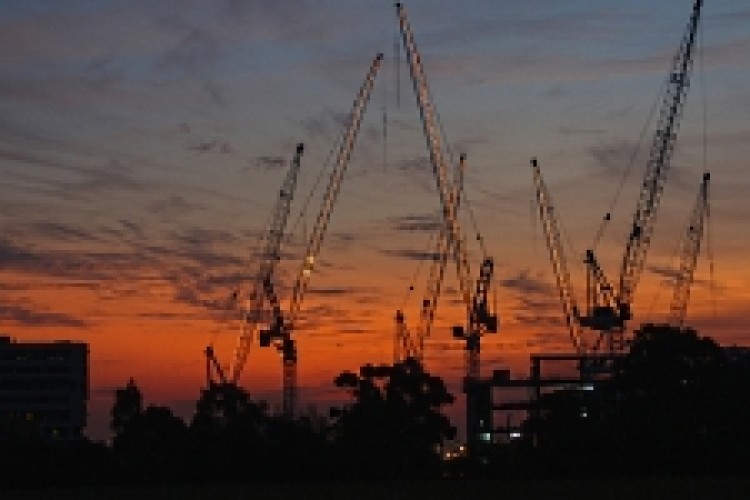 A reading of above 50 represents expansion, and the latest survey showed a five-month high of 53.9, up from 50.1 in September.
The growth was driven by a surge in new orders from businesses, with civil engineering broadly stagnant and housebuilding in decline for the fifth month in a row.
But confidence dropped to its lowest level since December 2008 - when the UK was in the depths of the recession - amid Government cutbacks and uncertainties about the strength of private sector demand.
CIPS chief executive David Noble said the survey indicated that the sector had accelerated "at some pace after a broad stagnation in September" but was "nothing to get excited about".

He added: "Due to current economic conditions, it may be some time yet before we start seeing the sustained growth the sector really needs. Across the sector as a whole, confidence about future business activity plunged to its lowest in almost three years, with optimism fading as constructors come to recognise that there are more challenges yet to come."
The survey also showed the construction sector continued to recruit more staff in October, although at a slower rate than before.
Howard Archer, chief economist at IHS Global Insight, said the sector is "far from racing ahead and it clearly faces an extremely challenging environment" as the Government cuts spending on schools, hospitals and infrastructure.
He said: "While the pick-up in activity in October is to be welcomed, it does not hugely dilute fears that the economy could contract in the fourth quarter."
Got a story? Email news@theconstructionindex.co.uk