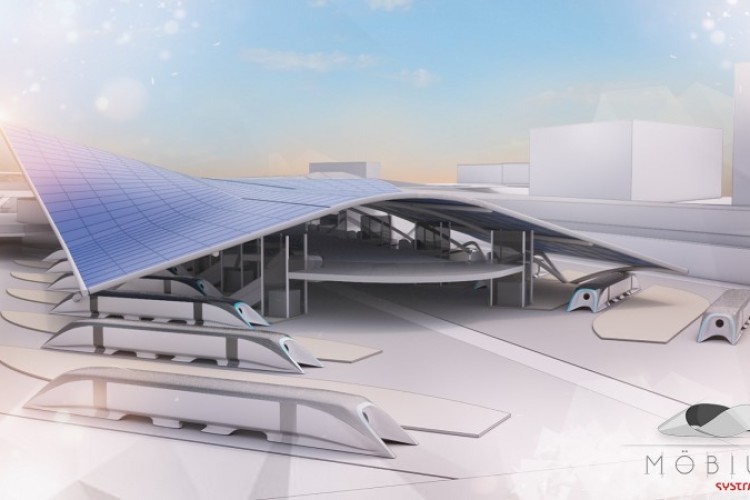 The "Build Earth Live Hyperloop" prize involved competitors from 26 countries from a range of fields including transport engineering, architecture and universities.
Hyperloop is an industrial research project which is aimed at achieving transport speeds of 1,200 km/hr. The concept involves transporting passengers in capsules in reduced-pressure tubes using a magnetic field generated by induction motors.  
The challenge was to design - in just two days, using a collaborative building information modelling (BIM) platform - a prototype for a 127km Hyperloop line with three stations. The line would reduce the journey time between Dubai and the Fujairah emirate from 2.5 hours to under 10 minutes.
A Systra team was assembled very quickly after the challenge was issued and was made up of about 30 people from a range of disciplines, with the assistance of structural design consultant Map 3. The team, Möbius, designed the architecture of three stations, including simulation of passenger flows, as well as a 3D modelling and project scheduling in 4D.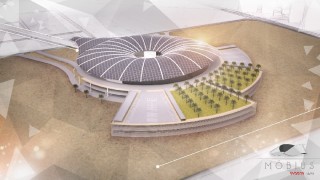 The competition organisers, from the Dubai Future Foundation, said at the awards ceremony that the Möbius team for the quality of its design and for its social and economic impact studies as well as the technical competence.
Got a story? Email news@theconstructionindex.co.uk