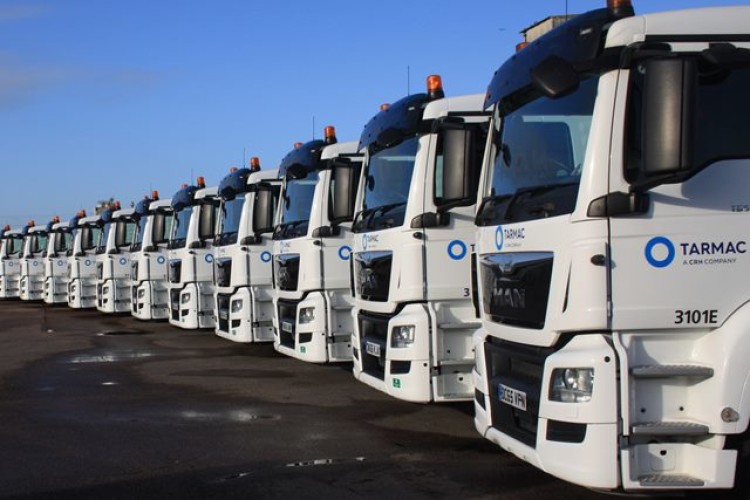 Following a strategic review, Tarmac has decided to use a network of six regional suppliers to handle around 50% of bulk cement and 80% of packed cement distribution. Tarmac's own fleet operations will handle the rest.
Tarmac Cement & Lime's regional distribution partners will be engaged on five-year contracts from December 2018.  They are: Abbey Logistics (bulk cement – Scotland); Pollocks (packed cement – Scotland & North); Lomas Distribution (bulk and packed cement – Central); Wincanton (bulk and packed cement – Southwest); Stobarts (bulk and packed cement – Southeast); and Proctors (packed cement – Barnstone).
Tarmac's Lime & Powders operation will remain fully subcontracted on a national basis to Lomas Distribution (bulk lime and powders and lime tippers) and RR Andrews (powder tipper operations).
Mike Eberlin, managing director of Tarmac Cement & Lime, said: "Our supply chain and logistics operations are crucial to maintaining Tarmac Cement and Lime's position as the UK's market leader. The new regional transport operating model will provide enhanced resilience, flexibility, service, cost and safety for our customers, who trust us to deliver the products they need to realise major projects."
There is no change to customer order arrangements.
The strategy switch comes three years after Tarmac's change in ownership from Lafarge of France to CRH of Ireland.
Got a story? Email news@theconstructionindex.co.uk