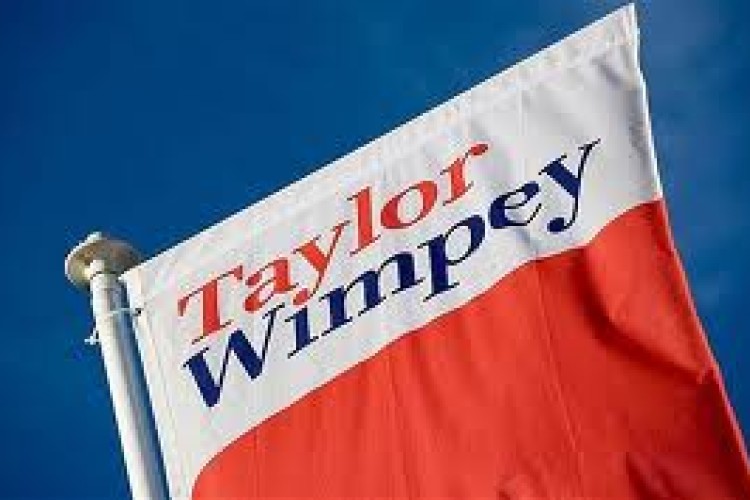 It has chosen to simply swallow the cost rather than run to lawyers because it believes it to be "morally right".
After the June 2017 Grenfell Tower fire in London, Taylor Wimpey completed a review to identify all legacy and current buildings with ACM cladding.
It worked with building owners, management companies and the Fire Service to implement government advice on interim mitigation measures, where applicable.
The company said today: "Whilst each example is slightly different, and this is an exceptionally complex issue, we have in a number of cases agreed to support customers both financially and practically with removal and replacement plans, even though the buildings concerned met the requirements of building regulations at the time construction was formally approved.

"We have taken this decision for buildings constructed recently because we believe that it is morally right, not because it is legally required. Our primary goal in doing this is seeking to ensure that any work is undertaken properly and promptly, but also to ensure that customers are not impacted by bills that are significantly greater than normal maintenance. "During the first half of 2018, we have therefore taken an exceptional charge of £30.0 million before tax to replace certain ACM cladding, which is also consistent with independent fire expert advice. The majority of this provision relates to one development in Scotland, which was built under prior building regulations." 
However, Taylor Wimpey can clearly afford to take the hit on cladding works. In the six months ended 1st July 2018 it made a pre-tax profit of £301m on revenue of £1.72bn. This compares to £205m profit on £1.72bn for the same period last year. Shareholders will share a £500m pay-out this year plus (subject to shareholder approval) a special dividend of £350m in July 2019.
Chief executive Pete Redfern said: "As employment prospects remain positive and mortgage availability is good, customer demand for our homes has been strong in spite of some wider macroeconomic uncertainty. With a strong order book in place, we are confident in our prospects for the remainder of the year and looking further ahead."
Got a story? Email news@theconstructionindex.co.uk